Yo, this be Reuben. I thought I should write something and this beast came out. Oh well, if you're into the heavier brand of music or even more of the indie stuff give these albums a look. It (probably) won't hurt you.
Upcoming Albums:
Giraffe Tongue Orchestra – Broken Lines (September 23rd, 2016)
This supergroup made up of musicians from Mastodon, The Mars Volta, Alice In Chains, The Dillinger Escape Plan and Dethklok is shaping up pretty nicely. Their first single, Crucifixion, is a slightly confusing one, but it shows the band's huge potential. Whether or not the metal band will fulfill their full potential with their first record can't be predicted, but Crucifixion suggests they might not. It contains flashes of brilliance with the insane drumming Thomas Pridgen is known for and some of the great guitar work Brent Hinds is known for, with seemingly incorporated influences from all the bands represented – particularly The Mars Volta and Alice In Chains. Hey, you can have a couple of shameless links to reviews I've written for both those bands. I feel bad but not that bad. The song in question is a bit of a mismatch and has made my worries that all the influences might conflict with each other reality, but it ain't bad. T'aint bad at all.
Gone Is Gone ((Eponymous) July 8th, 2016))
Gone Is Gone are another supergroup, also with a band member from Mastodon, this time bassist Troy Sanders, but also with guitarist Troy Van Leeuwen of Queens of the Stone Age and drummer Tony Hajjar of At the Drive In – oh, and some other guy, Mark Zarin. What a ledge. A mighty combination once again, with the band's music also sounding good. Underwhelming in the singles following Violescent, but still sounding good across the other two singles. Troy Sanders seems to widen his vocal range in Gone Is Gone and Hajjar shows his sick trickz. The variety in their sound could mean people into things like new prog and people into the likes of Mastodon can get on. Some of it's a bit Muse-y, even. But let's see.
Red Fang – TBC (Autumn/Fall, 2016)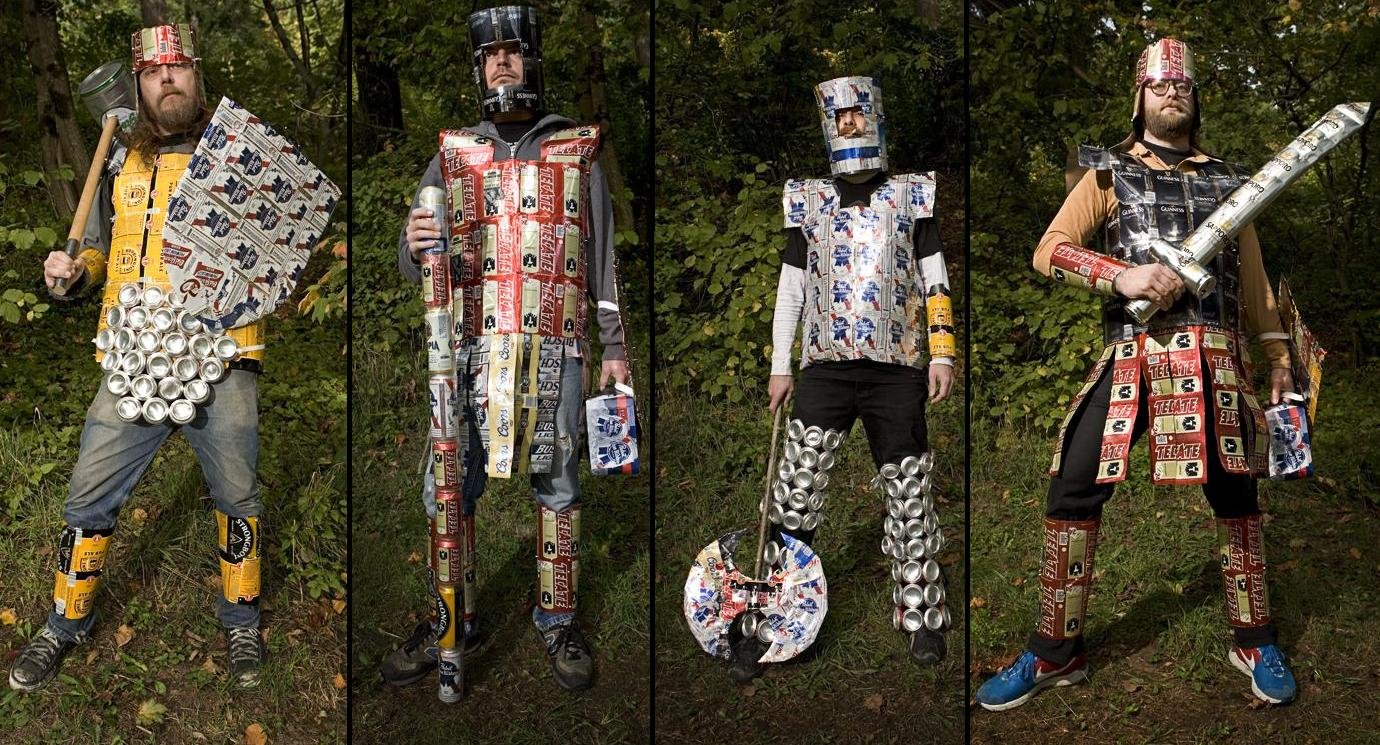 Red Fang are the most drunken, raucous and instrument shredding marauders of the stoner scene at the moment. They play a raw and satisfying breed of metal with influences of prog and punk thrown in just for good measure. They aren't the most consistent band around, but their energy and incessant power chords I can be a real sucker for. A new album later this year is more than welcome.
Soilwork – Death Resonance (August 19th, 2016)
Soilwork are one of my favourite bands around and their 2015 album The Ride Majestic earned my unrelenting praise along with many others', as their sound was taken further than ever before. Death Resonance is mostly comprised of B-sides from that ol' album, but features a few new songs too. It is the first album of its kind for the melodic death metal band, and shows they've got a lot of music they're proud of and need to release to their fans. Bjorn "Speed" Strid delivers an excellent vocal performance in each of their releases and Dirk Verbeuren is quickly becoming the best drummer in metal. This band can be brutal, and incredibly catchy – a potent combination. Hopefully we hear some brilliant tunes on this new album.
Mastodon – TBC (2016-2017)
Oh CRAP! Yea boiiiiiiiiiiiii!! Everyone's favourite American prog metal band (at least my favourite) and one of the biggest metal bands around nowadays have long since announced that they're making a new album — and apparently it's shaping up to be a flippin' double album. This is particularly interesting because one of the discs will be exclusively written by Brent Hinds, the prog-minded master of guitar solos, and the other will supposedly be written by the rest of the band – including metal head and bass loonatic Troy Sanders. You'd hope Cold Dark Place, as Hinds' side of the record is supposedly called, isn't just Brent Hinds strumming a guitar and smoking weed, though. Even if it is, apparently there'll be a whole lot more music to enjoy — so hopefully double the Mastodon and double the awesome. I've been waiting to hear more of your beats, Brann!
At the Drive In – TBC (2016-2017)
The orgasm-inducing announcement of new music and a world tour by influential punk rock band At the Drive In brought to you by music geniuses Cedric Bixler Zavala and Omar Rodriguez-Lopes earlier this year is not one to be sniffed at. Relationship of Command, their millennial and final album before their 2016 reunion, also earned my unrelenting praise along with many others' – including being named Kerrang!'s 37th most influential album of all time. It contains incredible power, easy punk melodies and complex guitar solos like those in The Mars Volta, with a great variety of awesome heavy music. If their new album has anything as good as that, it will be getting a very high score from me.
The Dillinger Escape Plan – TBC (2016)
The Dillinger Escape Plan are often the most mental band at Reading & Leeds Festival. Well, I appreciate that isn't that impressive, but they'd probably be the most mental band at Sonisphere or Download. Their immensely energetic mathcore sound can compete with the maddest of Slipknot and Devildriver, with Greg Puciato and former singers doing quite the ridiculous things on stage. Their 2013 album, One of us is the Killer, got lots of praise, Metal Injection giving it a 10/10 – a review that made me want the album — a lot. I've got the album, and it's great. Incredibly fast-paced, but with its catchy melodies, varied musicality and not least amazing breakdowns.
Recently Released Albums:
Wo Fat – Midnight Cometh
This is probably the least known release on this article. If you like rock or metal, listen to the song above. If you like stoner rock, listen to that song RIGHT NOW. It completely blew me away. Full to the absolute rim with awesome riffs, fuzzy guitar and with well performed vocals, fantastic melodies and a song structure that pulls you to bits. If the rest of the album is like that song, Midnight Cometh could be the best album of the last few years.
Gojira – Magma
Gojira are one of the most talked about metal bands today and their new album Magma has received praise from all round the joint. Silvera, one of the songs starred on the album, is a fantastic brew of brutal metal and that Mastodon-like prog metal sound, with a powerful chorus, riff and melodies.
Red Hot Chili Peppers – The Getaway
Alright, surely you know about this album, and this band. It's good, it's pretty darn funky and it's got its catchiness – not the Chili Peppers at their best but probably not at their worst. There will be a review soon.
Radiohead – A Moon Shaped Pool
You've probably heard of this too. David's a big fan of this art rock band. He'll probably do a review of this new album too.
Bringing redundant opinions for scrollers everywhere,
Reuben.