Milo here.
Chaboi Milo is back for a quick rundown in the midst of the crazay festivities that come with Christmas, of which I wish a merry one to any dingus reading this. Let's be honest, let's be reaaaaaal for a sec, yeah? 2016 wasn't the best cinematic year in recent memory, we had a few couple of great films, Deadpool and Rogue One for example, and a couple of putrid, horrible, ass-hat, monstrosities, Independence Day: Resurgence coming to mind. However, as per, there is a lot to look forward to in the new year, so here are few that I'm gettin' giddy for.
Disclaimer, these are films that are released in the UK in 2017, so our readers across the pond might've already seen these. Also, seeing that I'm in a perpetual state of laziness and consumption at the moment, I might be a bit crap.
10. Thor: Ragnarok (October 27)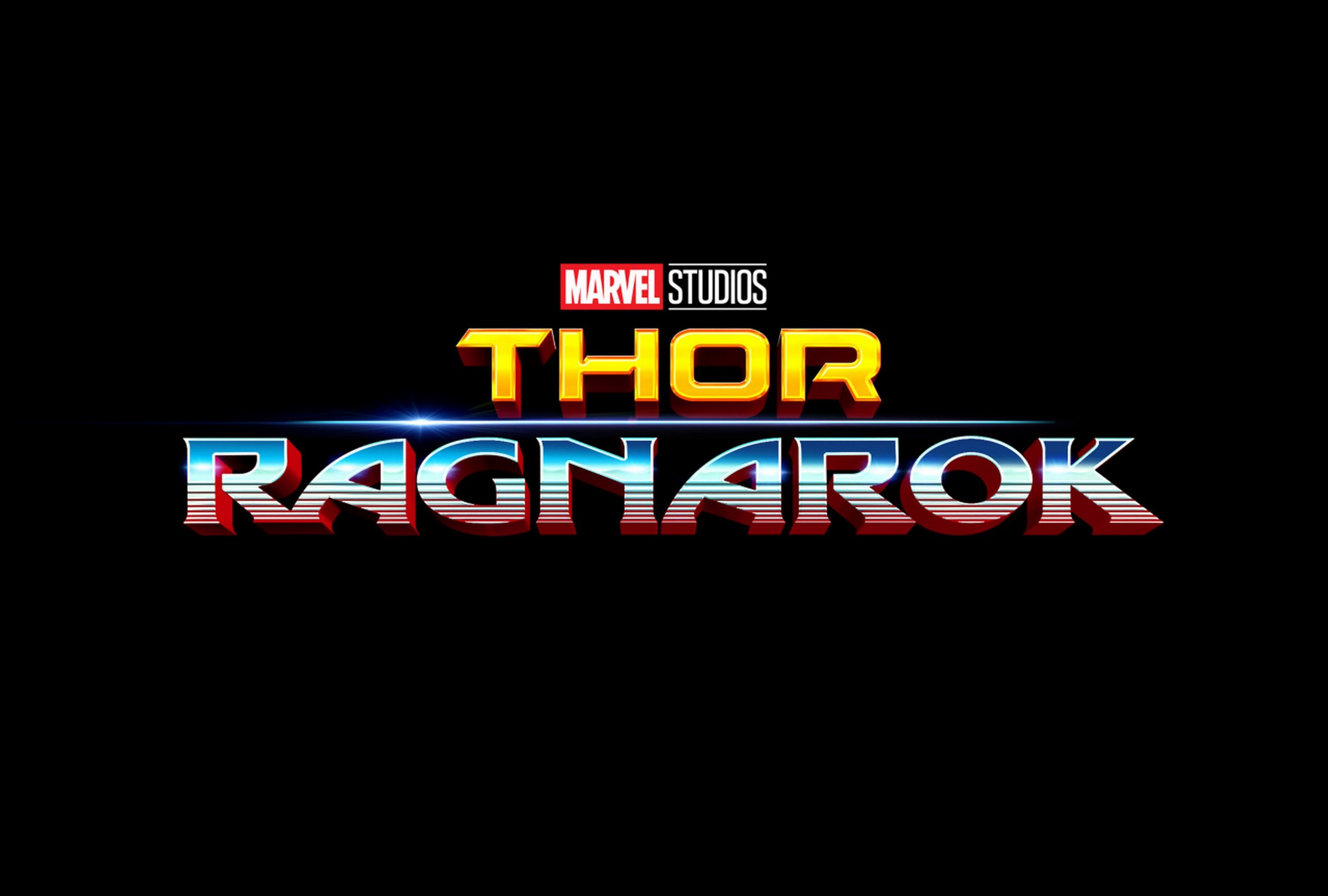 It ain't no secret that I'm no big fan of Thor. As a guy who prefers the more sci-fi edge to things, the mythical misadventures of the Nordic gang never has appealed to me, though Chris Hemsworth is pretty great in the title role. However, after Civil War came out and Marvel released that video of what Thor was up to (it was pretty great), it reignited my interest in the franchise and, with Taika Watiti at the directorial helm, there is a lot to look forward to in this fantasy finale.
9. King Arthur: Legend Of The Sword (May 12)
At first glance, this medieval swords-n-sorcery flick can simply come across as another of ya run-of-the-mill, boring action films. However, once you see the trailer and hear who is leading the project, Guy Ritchie, it becomes clear to see that this carries a lot of potential with it. With a clear comedic edge to it, we may be anticipating the first quality retelling of this timeless tale.
8. Coco (December 8)
It's a goddamn Pixar film, mate. It's a goddamn ORIGINAL Pixar film, mate. Indeedly, after a lackluster start to the decade, with releases like Cars 2, Brave and Monsters University, Pixar seem to be getting back on their feet in a big way, with last year's Inside Out being heralded as one of the studio's best. I'm always excited for anything they announce and I'm a fan 2014's The Book Of Life, with it having one of my personal favourite aesthetics of any film in the past few years. As a result, I'm positively raring to see what the animation juggernaut can do with Día de los Muertos.
7. Alien: Covenant (May 19)
If you're anything like me, you had yourself an extra pressie under the tree on Christmas day, the first red-band teaser trailer for this lil' beaut', and what a lil' beaut' it was. Let's clear something up, Alien is my favourite horror movie of all time, an underlying level of suspense unmatched by anything else punctuated with moments of orchestral gore — wonderful. Moreover, while I didn't think it was anything special, Prometheus was in no way a bad film. Plus, with Ridley Scott back on the helm, this pre-sequel looks to be bringing new terror to a new generation of squealing fans.
6. Baby Driver (August 18)
This is a risky 6, I've gotta say. For starters, it looks to be music-based, which is hardly a good sign, as well as starring Lily Collins, of whom I'm not a fan. However, I'm quite enticed by the rest of the details surrounding this mysterious thriller. From what I understand, the plot takes "the getaway driver" route, which can be interesting sometimes. However, the writing AND directing is by none other than Edgar Wright, someone who appears three times in my Favourite Movies page, so that name alone makes it worth an appearance on this list.
5. War For The Planet Of The Apes (July 14)
A series that has seen a resurgence in popularity, not to mention quality, in the past decade, the Planet Of The Apes franchise, first with 2011's Rise Of The Planet Of The Apes then following up with 2014's Dawn Of The Planet Of The Apes, has taken a darker, more thriller-like tone in recent times. This installment seems to continue that trend in the third installment of the tongue-twisty titled trilogy and, if it's anything like its action-packed predecessor, and it's got the word "War" in the title, I doubt we have much to worry about.
4. Star Wars: Episode VIII (December 15)
Oh no, better get the pitchforks out, lads, he's only put it at number four! Calm yourselves, fellas, it looks gooooood. After recently seeing Rogue One, I was reminded of the absolute spectacle that was The Force Awakens and how lovely and majestic that was. Then I was reminded that they're making another one next year! Wa-hey! With Abrams leaving the director's chair, he has left the seat warm for Rian Johnson, who also directed Looper and will be directing Episode IX as well. This leaves us in anticipation for yet another take on the Star Wars universe, with Johnson hopefully bringing some of his own subversive sci-fi experience to the role. Only time will tell.
OI! YOU! THERE! Top three, innit?
3. Kingsman: The Golden Circle
It's safe to say that Kingsman: The Secret Service was one hell of a sleeper hit, yeah? I didn't even fully know what it was going for until I was sat in my cinema seat munching away at some Tangfastics and hearing that Dire Straits come on the intro. What followed was one of the most enjoyable cinema experiences I've had in recent memory. The spy-action-comedy series looks to expand upon itself in 2017, however, with many questions arising from Colin Firth seemingly returning, which I won't spoil but you should really see the first one (it's great). Adding to that Elton John apparently taking a role and you've got a sequel shrouded in a fog that I can't wait to see cleared.
2. Logan (March 3)
While it's undeniable that the Wolverine standalone movies have been mediocre at best, it's also undeniable that Hugh Jackman has brought something unique to the role that he has pretty much lived for the better part of 20 years and, with this being his final return to the spiky bastid, I'm sure there will be more than a few teary eyed X-Men die-hards in cinemas across the globe when those credits roll. Moreover, I think the producers know this and, by the trailer, are going for something big for the send-off of our favourite shiny-skulled mutant.
Oh damn! These honourable mentions are too hot to handle!
Justice League
Blade Runner 2049
Split
Kong: Skull Island
La La Land
Dunkirk
The Dark Tower
Spider-Man: Homecoming
Cars 3
WOWZERZ! I'm gonna pass out because of all the good films that are incoming next year and because of all the food I've eaten… let's make this quick, yeah?
1. Guardians Of The Galaxy Vol. 2 (April 28)
I mean, it's one of the most entertaining films in years. It showed everyone how good Marvel is. It remains one of the best superhero films ever. And it was only a matter of time before they sequelised Guardians Of The Galaxy to drain ALL THE MONEY. That's alright though, 'cause it means we get another adventure with the titular A-holes. Everything the first GotG did, it did to the max, which meant pulse-pounding action, hilarious comedy and a quality soundtrack. From what little we've seen, the sequel looks to expand upon that at push further than the max, do you know what's further than the max? Neither do I, but you can bet your ass Star-Lord and co. are gonna take it there. There isn't much else to say about this, but I can say with some degree of certainty that it's gonna be a blast.
So that's that. Be sure to check out these flicks because why wouldn't you trust the opinion of an anonymous nobody on the internet? By the way, sometime in January, Stuff And That will be presenting y'all with our Best Thangs Of The Year: 2016 Edition and it's gonna be big. Reuben and I will be listing off the best of the best of what we found the time and money to play, watch and listen to, so stay the hell tuned, guys.
Lots of hugs, kisses and lacerations
Milo.