Milo here.
AYYYYYY! EXAMS FINISHED! WOOO! They were awful.
But, I'm back with a vengeance and with a lot to talk about!
Indeed, I've been checking out some new tunes and films and stuff in my absence so I best catch y'all up with some mini-reviews.
Humanz – Gorillaz (29.04.17)
Oh damn! The big top tenned release of the year! While I'm not gonna pretend for a second that the fact that Gorillaz are back doesn't excite me like a little schoolgirl, I'm also not gonna deny that I was kinda underwhelmed. While songs like Hallelujah Money, Andromeda & Charger did bring the track listing up a notch, I felt that Gorillaz relied too much on their guests and not enough on themselves. Still, it's a fine dance-infused alt hip-hop album that's worth checking out.
71/100
Guardians Of The Galaxy Vol. 2 (01.05.17)
Probably the biggest release of the year, and topping my Top Ten Anticipated Movies of 2017, GotG 2 really didn't disappoint. While it was missing out on the surprise factor of the original, this film did a great job with expanding the universe, as well as packing it full of great action and laugh-out-loud moments. Definitely a contender for movie of the year.
87/100
Still Hungry – DJ Format & Abdominal (03.05.17)
The big return of Format & Abs was also a highly anticipated one for me and, unlike Gorillaz, I wasn't let down by the duo. Coming back with that familiar brand of vintage-tinged, impeccably performed hip-hop, this record is just a masterclass in how to do it right and shows that, when the two come together, you just can't go wrong.
85/100
Deftones – Gore UK Tour 2017 (06.05.17)
I also got my ass to a gig! Yea boi! Hauling my frame up to Manchester was no small task, but it was all worth it in the end. Opening act Ass-To-Mouth (or AFI), were pretty bad, but did provide some laughs among the party, then the headliners came out and they were the cock-n-balls. Playing hits and some lesser knowns (including my favourite Around The Fur), everyone put on a great show, especially frontman Chino Moreno, who had broken his foot pretty recently (take that, Dave).
in•ter a•li•a – At The Drive-In (11.05.17)
As I'm writing this before my exams have actually started, there's a strong chance that Reuben may have already reviewed this, but he probably tickled it's balls because he's a huge At The Drive-In fan. From someone who loves Relationship of Command but not much else, I was happy to hear that followed the same vein as their 2000 masterpiece, making a punchy, punky, but wholly unique rock experience.
80/100
Alien Covenant (12.05.17)
Another anticipated release, especially for a huge Alien fan such as myself, I was so happy this flick was as good as it was. Though I found the lack of practical effects to be frustrating, the level of gore, suspense and perfectly realised action sequences makes this the first great Alien film since Aliens.
86/100
RIP Chris Cornell (17.05.17)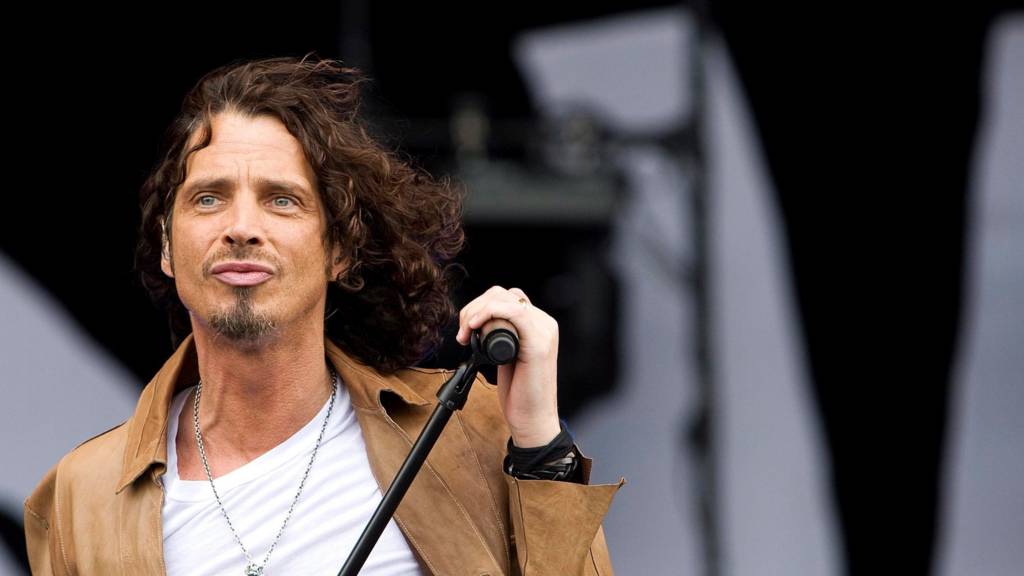 While I know Reuben has already paid tribute to this legend of the industry gone too soon, I'd also like to put my sadness and gratitude into the huge pile of tributes from around the music world. Like Reuben, my initial reaction was one of disbelief, shock, then sadness. While I wasn't as big a fan of him as Reubs, I'll miss him sorely all the same. Rest in peace, Mr Cornell.
Muse – Dig Down First Impressions (18.05.17)
We've also had new music from Muse. Now I still haven't heard their 2015 record Drones in all too much detail, but I have been left underwhelmed by some of their other latest records, namely The Resistance or, more so, The 2nd Law. Nonetheless, I still had faith in the lads. It's alright.
The main issues I have with this is the lack of a guitar riff, which is usually the best part of a Muse track, and left it feeling like a bit of a non-song. It didn't really go anywhere for me. Add to this an over-reliance on the bass (he ain't that good), and, again, I'm kinda underwhelmed. However, Matt Bellamy's vocals and a kick-ass video are major upsides to it. Again, though, it's just alright.
As of right now, there are no details about an album but I'm sure we can expect some soon.
Mommy Dead And Dearest (27.05.17)

True crime documentaries have always slipped through the cracks for me, even if I'm quite a fan of them. However, when I heard of the fascinating case of Dee Dee and Gypsy Blancharde, I couldn't resist checking this doc out. As is the case with these tings, it's always the story that makes the doc. A victim of Munchausen Syndrome By Proxy, Gypsy Blanchard suffered over two decades of abuse from her mother, until she finally snapped and killed her. A truly disturbing and captivating film.
89/100
Forza Horizon 3: Hot Wheels Expansion Pack (28.05.17)
As a child, I was absolutely obsessed with Hot Wheels. I had hundreds of the things, and played with them all the time. So when probably the best contemporary racing game on the market announced their Hot Wheels DLC, all the nostalgia came rushing back to me and I was six years old again. It's so cool. The orange track stretches miles and miles across a collection of islands, with loops and jumps and mechanical flippin' dinosaurs! I was already a fan of Forza Horizon 3, but with DLCs like this, it's as close to its slightly superior predecessor as it can be.
Prophets Of Rage – Unfuck The World First Impressions (01.06.17)
So I wake up to my e-mails tellin' me this mornin' that probably the hottest current supergroup in my world have released a new single! I loved the bands debut cover of their Public Enemy namesake, and I thought B-Real, Chuck D and RATM guys all had great chemistry.
Sadly, however, like Muse, I am a bit underwhelmed. It's not a bad song in the slightest, and the vocals, as expected, are really well-delivered, even if you can definitely tell who the better lyricist between the two is (it's Chuck D mate). However, I'm kinda disappointed in the guitarwork the most, to be brutally honest. As has been well-established, Tom Morello is one of my all time favourite guitarists, but I feel like here he's relying too much on his frilly bits and not what makes him so good — his ability to riff so hard my balls melt.
Despite this, I'm still ridiculously excited for the group's debut, self-titled, full-length LP, Prophets Of Rage, which is coming in September.
Foo Fighters – Run First Impressions (01.06.17)
WHHAHAHAHAHAAHAHAHAHAHAAHAHAHAHAHAHAHAHAHHAHAHAHHATTTTTTTTT. This was the primary sound running through my head as, while going on Youtube to check out this Prophets of Rage bizniz, I was greeted by NEW F*CKIN' FOO FIGHTERS.
The song itself, unlike our other new releases, is really solid as well. Coupled with a crazy Grohl-directed video where the frontman is seemingly going for the Tom Araya look, Run boasts a varying sounds that drifts through the band's career. We've got the romance-tinged lyrics of their 90s output, we've got the multi-layered guitar sound found on their later stuff, notably when Pat Smear rejoined the band as their third guitarist. Along with this, Dave Grohl's performance, as is the case with the rest of the band, is fitting of the mighty return of the mighty Foo Fighters. Writing this, I'm absolutely covered in goosebumps.
No news of an album yet, though seeing that this bastard came out of nowhere, who knows.
The ball is definitely in your park now, Mr. Homme.
Queens Of The Stone Age – The Way You Used To Do First Impressions (15.06.17)
And the ball's park is now in the other park! Or some kinda equivalent sports metaphor! Because, as predicted, QOTSA are, after yesterday's (14th) announcement video, well and truly back, lads.
Like Run, this badboy is rock solid as well. Produced by Mark Ronson of all people, Homme and co seem to be ditching the atmospheric stuff of …Like Clockwork to bring us danceable uptempo rock, with handclaps and everythang. They also definitely seem to be channelling Eagles of Death Metal, with sexay lyrics and distorted guitars giving it that desert bluegrass feel. It still sounds quintessentially Queens however, with Jon Theodore (previously of The Mars Volta) making his studio debut with the band to great effect.
With this, we also have a title and release date for QOTSA's seventh studio record. Villains comes out 25th August.
The Killers – The Man First Impressions (15.06.17)
Along with that (but completely overshadowed by it), we've got new music from another great (if recently falling) band, The Killers.
Sadly, however, it just ain't gellin'. After watching press releases from the band, who described the new album as different to anything else the band has ever done, I was positively interested in what it was gonna sound like. In one aspect, they weren't lying. While they've always had the synth element to the music, they seem to be fully pushing it to the forefront, giving it an unnecessarily poppy-feel. However, the petty excuses for funk guitar and bass do date it a bit. It sounds a bit similar, at least to me, to Paramore's new single and the direction they seem to be going, with a bit of Daft Punk thrown in. I'm not a fan.
However, I still remain hopefully that their next album, Wonderful, Wonderful, will be alright, and not another Kaiser Chiefs debacle.
And that's it! Excuse the outdated reviews and stuff, I've been a bit busy but it's all over now and, to make it up to y'all, I'll be posting a lot more over the next few months, so best stay tuned!
Lots of hugs, kisses and lacerations
Milo.