Milo here.
*THIS WAS MEANT FOR YESTERDAY BUT I'M LAZY AND DIDN'T GET ROUND TO IT, HEH…
Happy birthday Stuff And That! As you know from my constant referring to it, S.A.T. is 2 years old today yesterday! So, in human terms, it's incapable of sentences over three/four words and can barely dress itself on its own, so kinda like Reuben…
Like everyone else, I'm contributing a little article and, woah, what a phat surprise, it's music related! A debut album is the best way to make a first impression, cus who wants an EP? Anywho, I thought I'd count down the best first impressions in honour of our birthday!
As per, it'll be one album an artist (friggin' obvs) and I'm counting debut full length studio albums, so mixtapes and EP's don't care, yeah?
10. Bleach – Nirvana (1989)
Pre-dating the movement by a good few years, it could be (correctly) argued that Bleach was one of the first grunge albums. Lacking the comparitively cleaner production of later albums, Bleach was raw and ugly and angry. With original drummer Chad Channing on the skins, there is an animal beat behind the roaring guitars and harsh, strained vocals from Cobain. Songs like Negative Creep and Swap Meet take the meaning of the words "primal energy" and chug them like the album's namesake, while About A Girl showcased Kurt's blossoming songwriting skills.
Particular goodun's:
Swap Meet
Negative Creep
About A Girl
9. Employment – Kaiser Chiefs (2005)
When Employment came out, unlike Bleach, it didn't break boundaries, it didn't blow minds, it didn't really do anything that Franz Ferdinand weren't doing a year before. However, we were treated to one of the most fun albums of the 00s. Before they were dabbling in pop, Kaiser Chiefs had a solid personality going for them, with an energetic frontman in Ricky Wilson. The danceable snyth-lined anthems like I Predict A Riot and Oh My God established the band as a force in the UK indie scene while other lesser-known tracks like Everyday I Love You Less And Less and Born To Be A Dancer ensured this album as one of the best in the genre.
Particular goodun's:
I Predict A Riot
Everyday I Love You Less And Less
Oh My God
Born To Be A Dancer
8. Pretty Hate Machine – Nine Inch Nails (1989)
Influenced by bands like Depeche Mode and Joy Division, NIN's first record, essentially a Trent Reznor solo project, is a dance record for people who hate dancing. As was further developed on The Downward Spiral, Pretty Hate Machine's best feature is the quality of the instrumentation and arrangements, organised by Reznor. As well as this, the brooding vocal parts make this an album to listen to in the dark, with songs like Something I Can Never Have remaining one of the most haunting electronica songs I've heard.
Particular goodun's:
Something I Can Never Have (check my MMM if you please)
Head Like A Hole
Down In It
7. Is This It? – The Strokes (2001)
The critic-proclaimed "saviors of rock" The Strokes definitely did make a big splash with Is This It?, recieving almost universal acclaim and being heralded as one of the best albums of the decade in retrospect. Now, while I wouldn't quite stretch that far (although it is up there), what I can say about this record is that it's really light and fun. Unlike Pretty Hate Machine, I always leave this album in a better mood than when I started it. The guitar-heavy garage rock formula is perfected so well, especially for a debut, with The Strokes becoming instant rock superstars on the back of its release.
Particular goodun's:
Last Nite
Someday
Alone, Together
Hard To Explain
6. Black Sabbath – Black Sabbath (1970)
As the album opens in the sinister rainstorm, we're immediately plunged into the birth of a genre formed from HELLLLLL. If I could pick any record that symbolises heavy metal to me, it would have to the womb that formed it. The eponymous opener, characterised by that omnious guitar riff and Ozzy's pained screams, make it one of the best openers to an album ever, also featuring the tom heavy drumming of Bill Ward and Geezer's iconic lyricism. After this though, we are treated to an extremely varied album, with the harmonica leads on personal favourite The Wizard and the more mainstream friendly Evil Woman. Almost 50 years on from release, Black Sabbath's debut remains, in my eyes, at least one of the most influential albums of all time. AT THE LEAST.
Check Reuben's review
Particular goodun's:
The Wizard
Black Sabbath
Evil Woman
Sleeping Village
NIB
5. Whatever People Say I Am, That's What I'm Not – Arctic Monkeys (2005)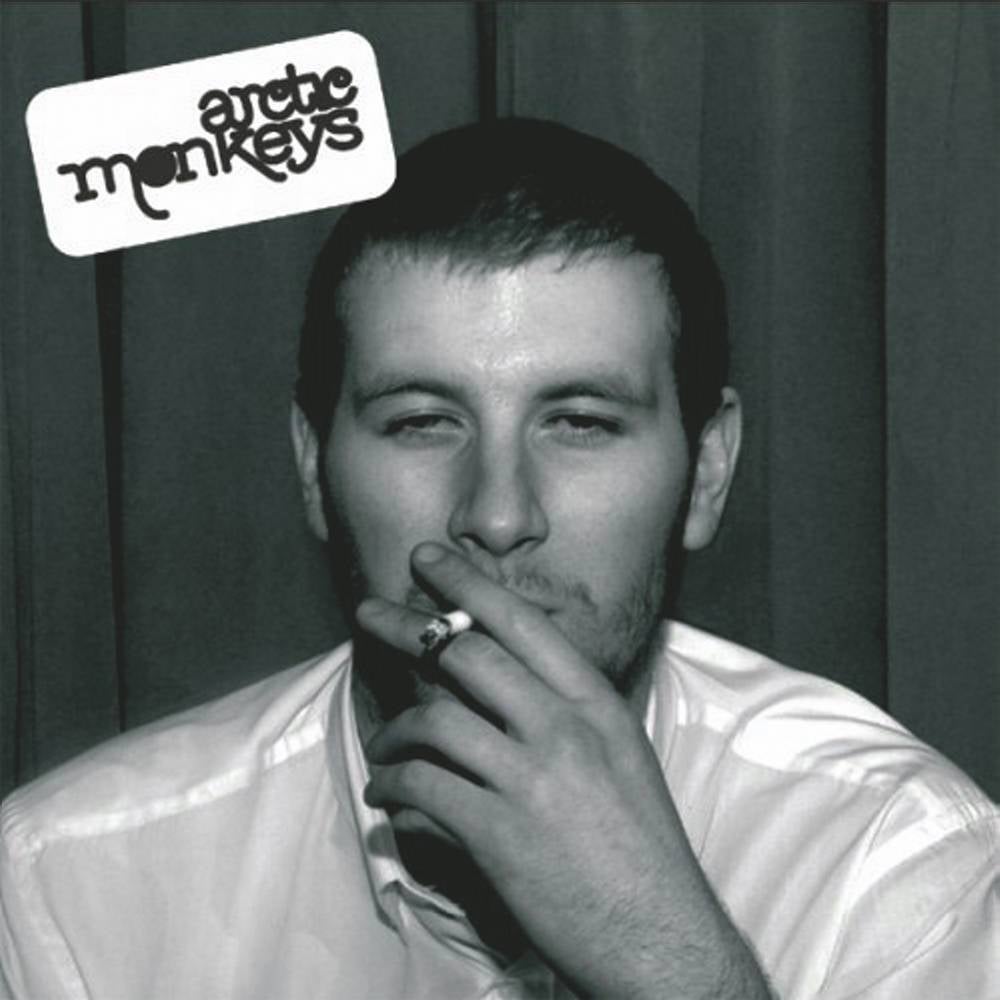 The album I synonymise most with the genre of indie rock, Arctic Monkeys' debut record does everything so well it's unreal. I'm actually surprised that it's so low because I really rank it highly usually. Firstly, the drumming from Matt Helders, one of the most technically gifted drummers I've ever heard, is dazzling, especially on songs like The View From The Afternoon, Dancing Shoes and Fake Tales Of San Francisco. We've also got the songwriting skills of Alex Turner, who's alternative poetry doesn't fail to tell an engaging story on any of the tracks. It's just an indie rock masterclass.
Particular goodun's:
Still Take You Home
From The Ritz To The Rubble
I Bet You Look Good On The Dancefloor
Dancing Shoes
When The Sun Goes Down
Fake Tales of San Francisco
Mardy Bum
A Certain Romance
The View From The Afternoon (check my MMM)
Riot Van
4. Hot Fuss – The Killers (2004)
While technically this is indie rock, I feel this is all too polished and American-ised to really count. However, as telling by its place on my list, that ain't always a bad thing. The synth-tinged garage rock sound of The Killers has never found it's balance as perfectly as it did on Hot Fuss. It doesn't hinder the fact either that every single song here is a hit for me. You could chock it down to nostalgia, it's definitely a factor of why I like it so much, but songs like Mr Brightside and Jenny Was A Friend Of Mine have remained favourites even now. Like Arctic Monkeys, the songwriting is a major strength, as is the musical technicality of each of the musicians, and you can't go wrong with those two things, can ya?
Particular goodun's:
Mr Brightside
Jenny Was A Friend Of Mine
Somebody Told Me
Midnight Show
Andy, You're A Star
Believe Me Natalie
Smile Like You Mean It
All These Things That I've Done
On Top
Everything Will Be Alright
3. Foo Fighters – Foo Fighters (1995)
Alright, let's not ignore that phat elephant in the room; Dave Grohl made this record awfully quickly. I mean, Kurt's body was still warm. Still, it was these factors and more that make this the ultimate post-grunge record, I mean, you can't get more post-grunge. It's physically impossible. Essentially a Grohl solo album, I was addicted to the album for a short while, with all the youth and energy of Nirvana but a lot more of a lighter feel about it. Of course, being Grohl, the drums are perfection and, though he wasn't the frontman he is today, his vocals and lyricism are admirable, especially on songs like This Is A Call and Alone + Easy Target.
Particular goodun's:
This Is A Call
Alone + Easy Target
I'll Stick Around
Big Me
Good Grief
Weenie Beenie
Wattershed
Exhausted
Floaty
2. Tenacious D – Tenacious D (2001)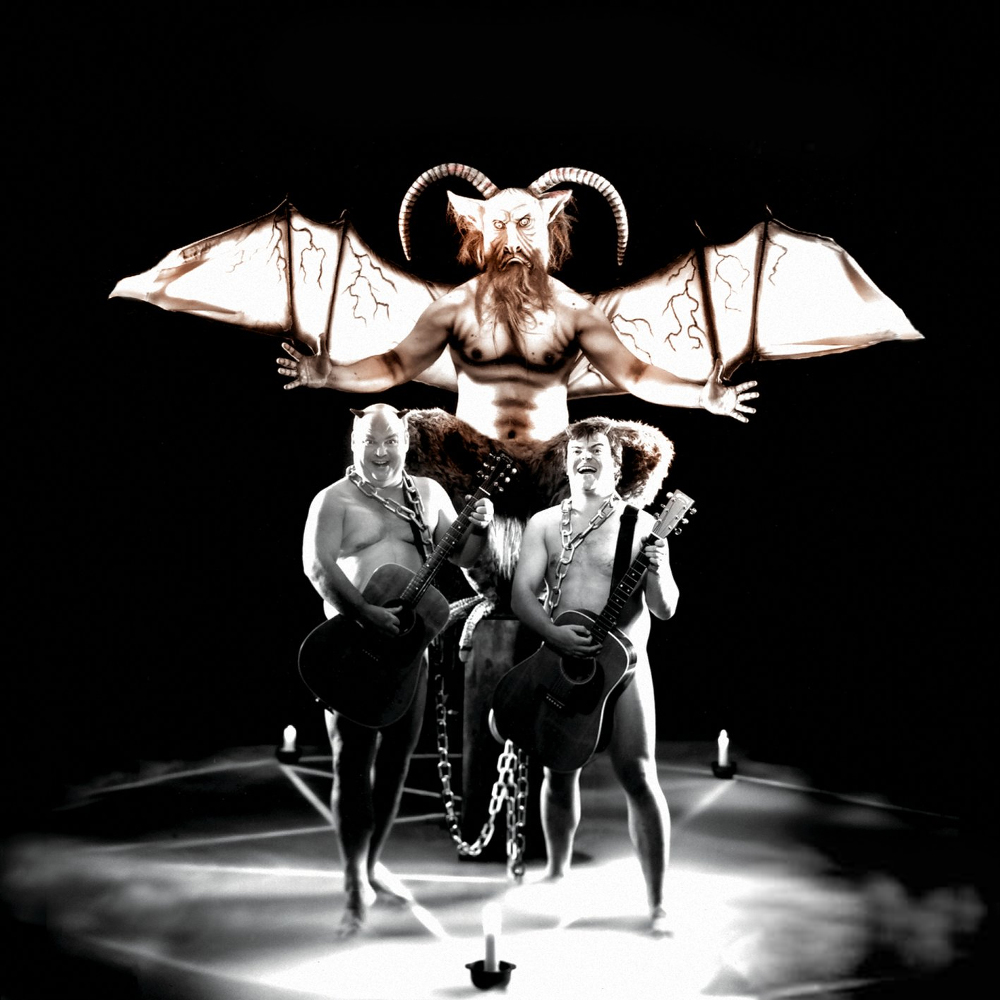 I like to laugh. Sadly, many things, films, shows, they become more predictable and less funny over time. However, the same cannot be said for the eponymous debut of the D. With songs and skits like Kielbasa, Cock Pushups and Karate Schnitzel, among other more profane ones, I'm always reduced to tears with JB's masterful vocals and hilarious lyrics. On top of that, we have Dave Grohl on drums, so NO ISSUES THERE, and KG, one of the most underrated guitarists, with some really great riffs, making this album both hilarious and technically great.
Particular goodun's:
Tribute
Kielbasa
Double Team
Rock Your Socks
Wonderboy
Karate
Lee
Dio
Fuck Her Gently
Explosivo
Kyle Quit The Band
Friendship
Now it's time for the first impressions that were almost as impressive as these impressive impressions:
People's Instinctive Travels And The Paths Of Rhythm – A Tribe Called Quest (1990)

Ten – Pearl Jam (1991)
Queens Of The Stone Age – Queens Of The Stone Age (1998)

Bat Out Of Hell – Meat Loaf (1977) (Check my review)
Appetite For Destruction – Guns N Roses (1987)

Jurassic 5 – Jurassic 5 (1998)

3 Feet High And Rising – De La Soul (1989)

Pretty On The Inside – Hole (1991)

Fire – Electric Six (2003)

Emergency On Planet Earth – Jamiroquai (1993)

Well, let's find out what kick-ass debut took the numero uno spot…
1. Rage Against The Machine – Rage Against The Machine (1992)
What a blast of fury! As I've said many times before, for first time impact, I don't think a band has quite grabbed as viciously as RATM and their debut is a direct cause of that. As a long time lover of rock and hip-hop, I never thought they could be mixed so successfully until I heard this, and I was blown away. The lyricism by Zack de la Rocha is astounding, incendiary and political, such as on the band's biggest hit Killing In The Name, while his delivery is fiery and raw. The combo of Tom Morello and Tim Commerford on guitar and bass respectively is one of the best duos in music history, with Morello's mixture of phat riffs and experimental techniques blend with the thick groove of Timmy C seamlessly. Finally, the drumming, courtesy of my all-time favourite drummer Brad Wilk, is extremely versatile with a groove behind it, while not being afraid to work around the beat and do his own thing. It's an album that I could listen to on repeat and not lose a single ounce of raw energy.
Particular goodun's:
Bombtrack
Killing In The Name
Know Your Enemy
Freedom
Take The Power Back
Bullet In The Head
Wake Up
Settle For Nothing
So there we have it. Stuff And That's 2 years of age, I'm tired, you're wondering why you've made it this far and Reuben's drooling in the corner, crying over Black. Seriously, though I've already said it in yesterday's celebratory post, a massive thanks to all of ya for supporting us throughout these years. Now, let's f*ck sh*t up and partayyyyy!
Lots of hugs, kisses and lacerations
Milo.