Milo here.
One of my most cherished writing memories, one that I like to reminisce upon the most, came while Stuff And That was still a babbling, sickly, poorly written, THOUGH TOTALLY UNDERAPPRECIATED AMIRITEEEE, disgusting, amateur baby. Gee, how the times have changed. He said sarcastically.
Still, this was when I wrote my original Top Ten Animated Movies (sure, go on, y'all can have a link to it). Something about the atmosphere and naivety of that article makes it something I like to look back on whenever I feel uninspired or botherless to remind me how much I loooooove writing about movies for you lot.
THAT BEING SAID, the list is a bit of a goddamn mess. I mean, f*cking Shark Tale is no. 10. Don't get me wrong, ya boi loves a bit of Shark Tale, don't get it twisted, but 10? Really? So I thought I'd go ahead and update it, especially, since it was written over 2 years ago now, many of you guys wouldn't have read it. Quick notes before we start, I'm still omitting Christmas movies because I'm completely biased towards 'em, and anime counts here because I haven't watched enough to warrant a separate list and, as much as Cam or Roobs will tell ya, they're basically the same thing.
But that's enough bombshells (and frickin' words) for this intro, let's get to it!
10. The Simpsons Movie (2007)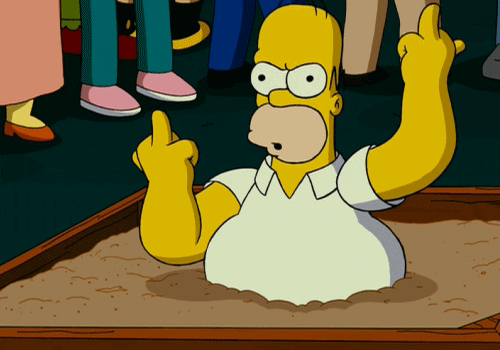 I had few choices for the number ten spot, with Wall-E and Toy Story both coming mighty close (and, yes, that means they aren't in the rest of the list. Soz), but in the end, I picked the fellows in yellow. YES. WORDPLAY. ACCEPT IT. ACCEPT ME. PLEASE. Maybe one of the last great things to come out of the show before it jumped the proverbial shark, Homer & Co.'s first and only feature-length extravaganza includes the same irreverent humour found in the show's prime seasons and it still has me belly-laughing today.
9. The Adventures Of Tintin: The Secret Of The Unicorn (2011)
Still one of the most technically impressive CGI-animated films six years later, Spielberg's adaptation of Hergé's thrilling graphic novels, with screenplay written by Edgar Wright and Steven Moffat, with production from Peter Jackson and music from John Williams, is about as amazing as an amalgamation of all those names would be. Rivaled only by Indiana Jones in terms of sheer excitement and family-friendly adventure, it would be hard to find anything wrong with it; with comedy, action, visuals and performances all being stellar. This truly is a universally lovable film.
8. Madagascar (2005)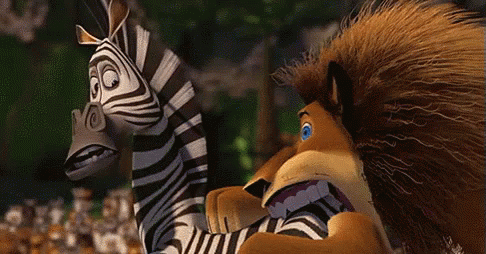 Okay, okay, here's where nostalgia gets to seeping in. See, I don't know if I've mentioned it enough times, but I'm no grown-up just yet and the years 2004-2008 are prime for nostalgia, with Madagascar fitting in rather nicely in that time frame. That being said, it doesn't discredit in the slightest the enjoyment I still get from rewatching this classic. Sure, it's been spoiled by lackluster sequeling, like many film's before it, but the twists put on the "breakout" genre make this film fresh. That, and the great VO performances from lead cast especially, are why I feel justified in putting it here.
7. Shrek 2 (2004)
K, screw nostalgia, this is excellent. Horrible, haunting, hideously outdated though slightly, no, definitely arousing memes aside, the first two Shrek flicks are undoubtedly family favourites thanks to a focus on, not just the kids, but also the parents, providing retro or slightly mature references that'll go straight over the kiddies' heads. Though Mike Myers does just do his Fat Bastard yet again, I picked the second of the two because of all the new characters; 4-5y/o me loved more characters. It's just another fiendishly original offering that has become, at this point, a family classic.
6. Toy Story 3 (2010)
Mate, the gif above is probably the only one I could find that wasn't completely heartbreaking! Indeed, my personal favourite in the Toy Story trilogy is simultaneously one of the only films known to reduce grown men to tears and grown women into equally appreciated tears (right on). The emotional attachment Pixar is able to create with these characters is truly something special, and is impressive in the wider scope of cinema in general. Without that though, we've still got a brilliantly well-rounded, funny family adventure by a studio who definitely know what the F they're doing.
And we're halfway through! That's right! the pain's almost over.
5. Wallace & Gromit: The Curse Of The Were-Rabbit (2005)
Wallace and Gromit, a more perfectly British institution I cannot recall. The slapstick comedy, as well as Aardman's unique animation style, has made their collection of shorts classic. However, it's with a mixture of nostalgia and genuine quality that makes their feature film stand out. While the humour remains unchanged, as does almost everything else, the expansion of it to fill a full movie was done brilliantly, with the characters' transition to the big screen seem effortless.
4. The Incredibles (2004)
And it is at this point where the Pixar starts rolling in, if you were wondering. This is also, funnily enough, the point where 9s become 10s, and you can find the ensuing flicks on my favourite movies page, which you should totally check out anyway. RIGHT. Chockablockafullafilla full of colourful characters and witty dialogue, The Incredibles shows the studio at their absolute peak. The family-twist put on the superhero genre is a stroke of genius, which is further backed up by the rock-solid structure of the story. It's very, very rare to find a film that is both explosively action-packed, full of laughs and is suitable for kids, and Incredibles fits that profile wondrously.
oyey oyey it's top three time bois
3. Akira (1988)
Ok, ok. Apart from this, it'll be all Pixar, I promise. That being said, omitting this anime classic would be a crime even I couldn't repent (and they know me as The Repentor). Brandishing a truly stunning visual aesthetic, with art direction led by Toshiharu Mizutani, Akira's sensory package is almost second-to-none, with said visuals being complimented by revolutionary sound design. The blend of sci-fi, noir, post apocalyptic and thriller genres create something that stands out from any other mainstream anime release since. I may not be a frickin' WEEB, but I love my ass some Akira.
2. Monsters, Inc. (2001)
Probably the flat-out funniest animated film ever, and coming at the height of the studio's peak, Monsters, Inc. I think, more than any other movie, is a showcase of the imagination and creativity Pixar were churning out in the early 00s. The character design is excellent, it's masterfullness laying in its relatability, making this hideous monsters endearing to a whole generation of kids. The script is razor-sharp, with comic legend Billy Crystal putting in one of my favourite performances in a family flick ever. Plus, the jazzy-as-frick theme song is still my favourite Disney song. Yeah, suck it, Woody.
And we're almost at no. 1! That's right, you're almost free. But before we get to that, here! Are they some honourable mentions?!
The LEGO Movie (2014)
Shark Tale (2004) – Ya damn right it's still here.
Robots (2005)
Wreck-It Ralph (2013)
Wall-E (2008)
Toy Story (1995)
The Spongebob Squarepants Movie (2005)
Up (2009)
Aladdin (1992)

Oioi, so, if you read the previous top ten, you'll know what's coming up. But I bet you didn't. Did you? DID YOU?? Oh. You did? Sorry for presuming…
1. Finding Nemo (2003)
Of course, of course, of course. There could only be one and I am pretty sure this is the one that is the one. No, it may not be the funniest. No, it may not be the most action-packed. No, it may not have any interracial sex scenes. HOWEVER, I'll damned if you can find a more perfect family adventure. You've probably noticed how I keep rattling on about "family" this and/or that, but that's because I feel like animated films should be entertaining for families and kids (sans Akira, obvs). The animation and character design are simply sublime, as are the environments. Sure, the fact that I find coral reefs mesmerizing anyway might help, but that doesn't take away from the technical feat that Pixar achieved all the way back in 2003! A year where video games looked like this. Along with this, we have a plethora of characters and excellent performances, and a story that, while not a "skillfully woven tale of small-time gangster life in a most ambitious and provocative film", is no less genius. But more than that, Finding Nemo manages to just be completely bloody lovely and that's all I want.
So-so! What're we thinking! These were my picks, what were yours? Do I care? Yes. Very deeply. Leave a comment if you're also feeling lovely, or don't, you bastard.
Lots of hugs, kisses and lacerations
Milo.