Milo here.
Ayy, guys. Despite my consistent pumpin' of MMMs through the pipeline, I've actually been very busy with those goddamn A-Levels and how they're "important" or some piss — so I've been missing the thrill of the article. That being said, I've still been cramming in all the beautiful new albums this year. So, to catch up, I'll be posting a collection of mini-reviews of the new albums I've heard in 2018 — divided by month, because I found doing it in one big article was really stupid.
Let's get into it!
____________________________________________________________________________________________
The Ginger Snapped – Jinkx Monsoon (January 12)
Sure, I love Jinkx Monsoon. Sure, I love Jinkx Monsoon a some-would-call "irresponsible" amount. But how could I not? They're one of the most consistently lovely, talented and gag-worthy performers of Drag Race herstory and I LOVE THEM SO MUCH.
Regardless, with their crowdfunded sophomore release, Jinkx delivers on the kitschy fun we'd expect from them at this point. While some of the songs, namely What's On and Friends, fall into some of the more predictable drag-pitfalls, there is generally some really interesting songwriting going here that is absent on pretty much every other release from a Ru-girl. This is helped greatly by Jinkx's flawless, classically-trained vocals, as well as contributions from Major Scales (who contributed much of the music and lyrics) and The B-52's Fred Schnider —  leading to a surprisingly versatile, if basic, record, and a fun one nonetheless.
BEST TRACKS: She Evil, Cartoons and Vodka, Just Me (The Gender Binary Blues)
WORST TRACKS: Friends, Boys In The Band, I Just Wanna Make Love To You
68/100
____________________________________________________________________________________________
Starcrawler – Starcrawler (January 19)
Always on the prowl for new bands to get my ears onto, I was first tuned to these LA glam-grungers after reading some kinda "10 hot bands you need to hear right now" kinda bollocks. After getting big into lead single I Love LA, with its stoner grooves and fuzzy, dense atmosphere, I decided to check out their debut album.
Boy, was I impressed. Coming in at a tight 28 minutes, Starcrawler completely me blew me away with the most entertaining rock album I've heard this year. The melodies are sugary, almost Pixie-esque, with the distortion pedal on full blast, backed up by the grooviest of rhythm sections. However, much with their Satan-glam aesthetic, the attention is drawn to frontwoman Arrow de Wilde (what a name), as she injects eccentricity into every performance. To think that I'll be seeing these guys open for the Foos in a couple of months excites me almost as much as the fact that I'm seeing the Foos in a couple of months. Probably the biggest new band of 2018 for me, and one I'll be keeping a keen eye on in the future.
BEST TRACKS: I Love LA, Pussy Tower, Full Of Pride, Different Angles, Love's Gone Again, Let Her Be
WORST TRACKS: None, mate.
88/100
____________________________________________________________________________________________
Ruins – First Aid Kit (January 19)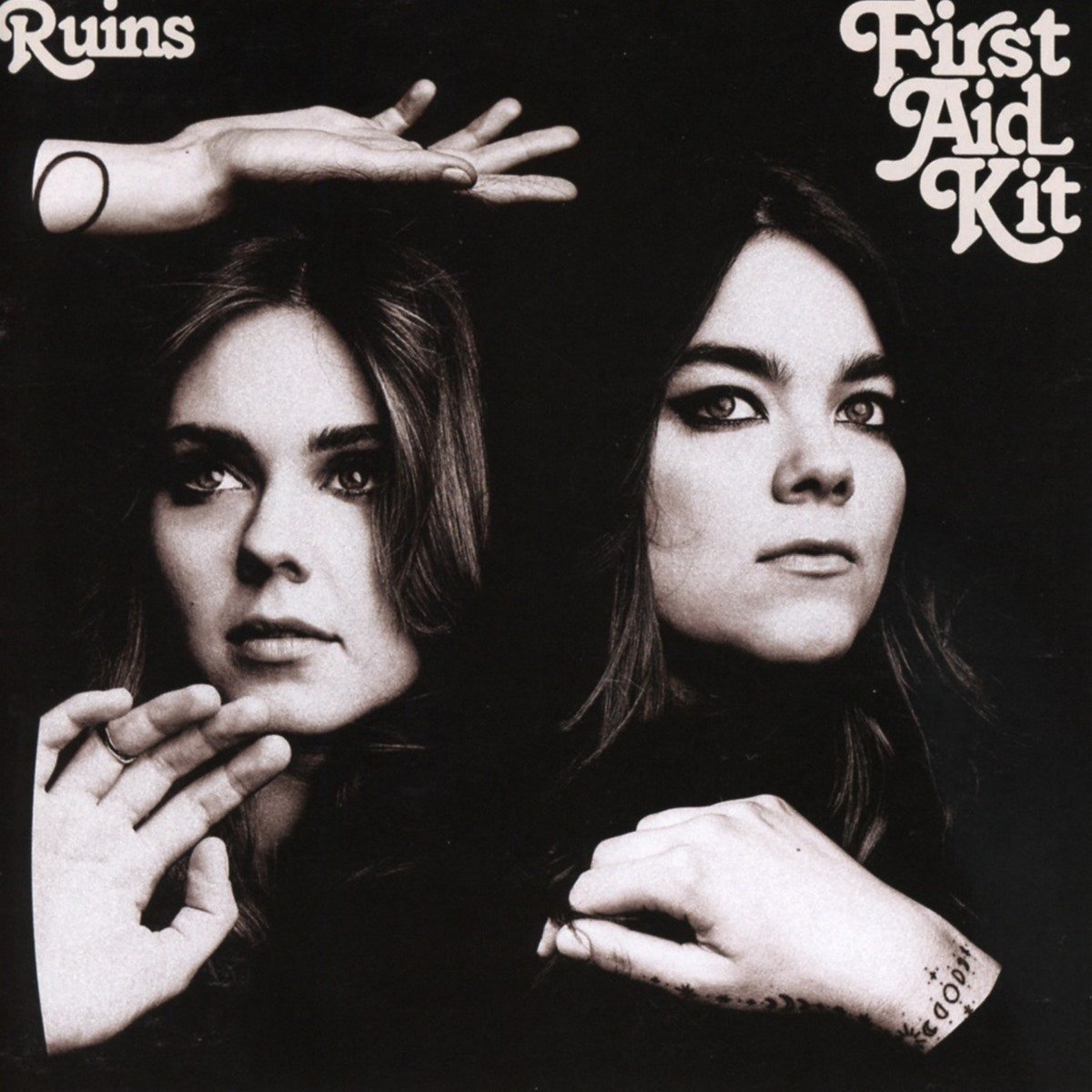 If I told you I really gave a shit about First Aid Kit, chances are I'd be lying. However, after a somewhat rousing performance of lead single It's A Shame on Graham Norton at the top of the year, I thought why not?
The Swedish folk sisters, on their fourth record, showcase some lovely melodies and absolutely wonderful vocal harmonies, especially on opener Rebel Heart. However, what kept me from particularly enjoying this album, is how it is absolutely BURIED in these so-worn-out-they-have-more-holes-than-Kurt-Cobain's-jeans/head lyrical tropes of country-pop/Americana — with enough "too much wine"s to fuel a cougar's Thursday night. Couple this with some cringe-worthy slide guitar and the fact that I can hardly distinguish any of the songs from each other, and you have an album that, while pleasant to the ear, will not be returning to my playlist any time soon.
BEST TRACKS: It's A Shame, Rebel Heart
WORST TRACKS: To Live A Life, Hem Of Her Dress
53/100
____________________________________________________________________________________________
Righty, so I hope you enjoyed that. I'll be getting to work on Feburary, March & April — by then I'd've hopefully caught up! I'm not gonna give an upload date for when they'll be out; I'm not too good with deadlines (remember Black Mirror "week"). Still, I'll be seeing ya very soon.
Lots of hugs, kisses and lacerations
Milo.