Yo, this be Reuben.
I remember when I first found out he died. I was sat in school on a computer and saw some headlines about it on the internet and I genuinely didn't believe it was true. Of course, it wasn't some elaborate sick hoax as I was hoping it would be and he actually did kill himself. It seemed to shock the music world pretty much as much as it shocked me, as that night we lost one of music's crown jewels and one of the greatest rock stars of all time.
I also remember the first time I heard his voice. My cousin sent me Your Time Has Come by Audioslave about four years ago and from that point on I was hooked, going through about a year or two of absolutely listening the hell out of Audioslave and then being told Soundgarden was also a thing, who after a couple of months of getting used to became one of my favourite bands of all time, alongside Audioslave, and to this day always being a special listen — and not least addictive. I just wish I could have seen him live. He was, and will always be, one of the greatest in rock and a person I idolise, and hopefully, on the anniversary of his passing, this will fit as a capable tribute.
Milo here.
It's crazy to think that it's been a whole year since Chris left us — and how much I've come to appreciate his presence in rock music since he's been gone. Over his 30+ year career, he's graced us with not one, not two but three legendary bands as well as a rich catalogue of solo work. It's also no secret that he had one of the most powerful and distinctive voices in music history, and his songwriting talents were close to unmatched throughout most of his life. Hopefully, with this article, we can celebrate his life appropriately on the anniversary of his passing.
25. Hunger Strike (Temple of the Dog – Temple of the Dog, 1991)
Temple of the Dog was a magnificent thing. A soulful and heartfelt tribute for a passed friend, and the binding of, in my opinion, the two best bands to come out of the Seattle scene: Pearl Jam and Soundgarden. With all of Pearl Jam present with Eddie Vedder and Dave Abbruzzese being replaced by Matt Cameron and Chris Cornell of Soundgarden respectively. Oh! And in this particular lead single, Eddie Vedder also gives a vocal input. Hearing him and Chris singing together is really one of the most iconic and brilliant things you can hear, as both are on top form, bellowing protest lyrics over a backdrop of meandering guitars. It just flows, and with those perfect duet vocals it's got full goosebump potential. If there's any one song that can sum up the optimism and power of that whole Seattle movement, it's this. Sure, it could be seen as pretty cheesy to some nowadays, but to a fan of the whole thing this is pure gold.
24. Set It Off (Audioslave – Audioslave, 2002)
Right. We could retain a level of mopiness and somberness throughout this article if we wanted to, it wouldn't be hard — it's a heavy topic. However, why do that when we could celebrate the many times in his life when Cornell rocked the fuckin' house down, eh? With the formation of Audioslave, as well as super-cool band name (suck it, NME), we got a collision between the unstoppable force of RATM's "sonic firepower" and Cornell's immovable vocals — resulting in an implosion of explosive rock music. With this deep-cut from their eponymous debut, this sentiment is captured gloriously in Tom Morello's laserpowered riffage and some avalanche cymbal-usage from Brad. This is topped off with Cornell's clenched fist belts — proverbially "set[ting] this fucker off".
23. Say Hello 2 Heaven (Temple of the Dog – Temple of the Dog, 1991)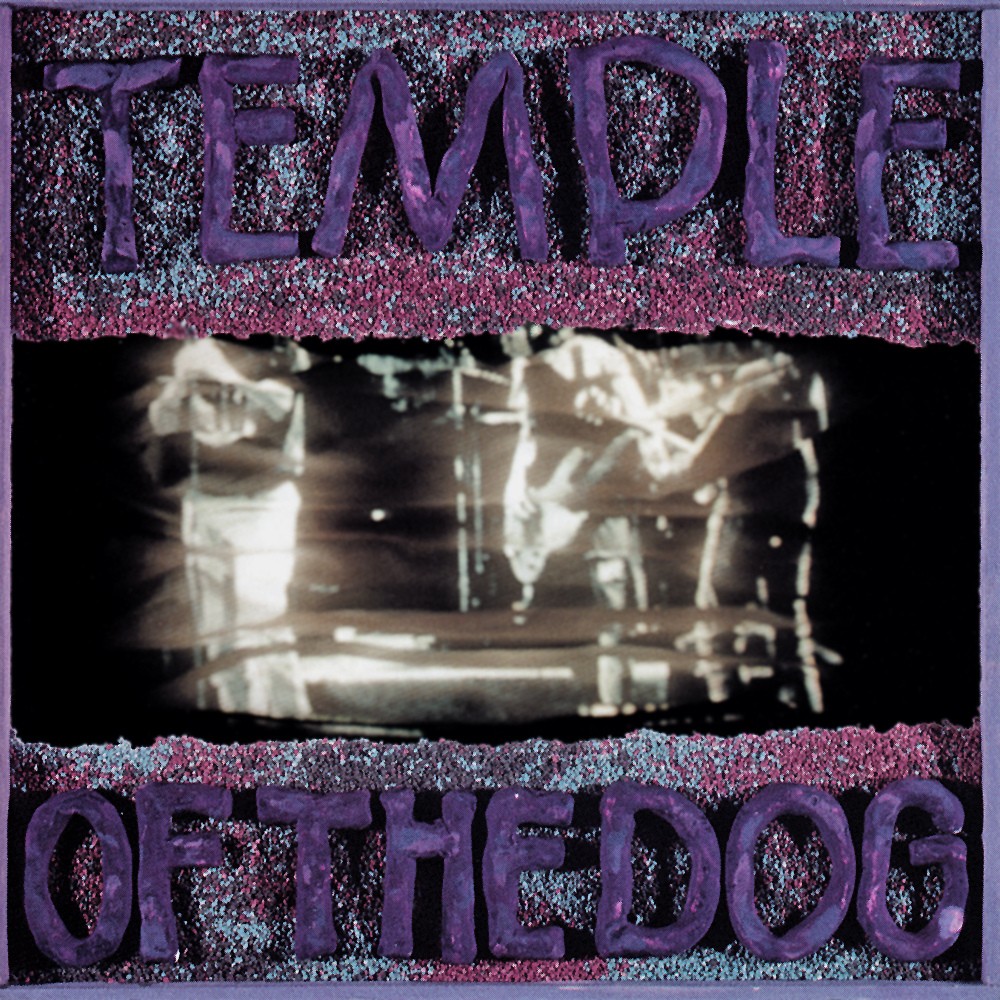 The second and last Temple of the Dog song on this list, the second and strongest single they released, Say Hello 2 Heaven may not feature Eddie Vedder, but it's a ball of emotion and a truly heartfelt shrine to Andrew Wood. Hitting in at 6 minutes, it's a slow mover, and with the floating and cascading instrumentals, it weaves and crashes in build-ups and gradual climaxes, as a youthful Chris showed an impressive maturity with one of his better performances and some of his hardest hitting lyrics.
22. Fell on Black Days (Soundgarden – Superunknown, 1994)
One of the most understated songs on Superunknown, Fell On Black Days has become an essential listen for Soundgarden fans, because it simply sums up the band's sound — complex drum fills, unorthodox guitarwork, heavy bass and Cornell's trademark vocals — to a T. While it's not his most jaw-dropping vocal performance (still mighty good, mind), Fell On Black Days showcases Cornell's oft underrated guitar playing, as he weaves an intricate, pitch-bend-embroidered quilt around the listener, within which his textbook desolate lyrics lie.
21. Spoonman (Soundgarden – Superunknown, 1994)
With a percussive section that makes me feel more inclined to lop off my own arms in disgust than most, the lead single from Superunknown is tough to bob your head to — as is the case with many Soundgarden tracks (Matt Cameron, you utter brilliant bastard). Despite this, it makes for an engaging listen, especially when combined with the surprisingly hooky guitar riff and chorus. While Chris digs into a well-known bag of tricks on this one, the results are no less marvellous, as his vocals climb to astounding, very screamy heights by the end.
20. Mind Riot (Soundgarden – Badmotorfinger, 1991)
Now, Superunknown is Soundgarden's greatest album and I'm sure most of us will agree, but before that came Badmotorfinger, the album which brought them their first true taste of fame as they finally burst onto the big stage after a difficult first few years. They absolutely exploded onto the mainstage of rock with this metal-soaked effort, but it held a couple of more patient moments, like this gem right here. In amidst all the Jesus Christ Poses and Rusty Cages listeners are treated to a break from the madness with this wonderful, poignant track. Coupled with Chris' lyrics packed with meaning and his brilliant as always vocals, the centre spot is taken by Kim Thayil's guitarwork, which on top of the earthy rumbling bass and the rolling drums, masterfully chugs along with a potent mix of high-pitched flowing leads and power chords, in an interesting and infectious rhythm. To this day it's some of the only guitar that gives me goosebumps.
19. Searching with My Good Eye Closed (Soundgarden – Badmotorfinger, 1991)
Searching with My Good Eye Closed is quite possibly the greatest example of hard, psychedelic rock that I know of. Of course, with that hint of foot-stomping grunge. After that iconic and sinister intro, the song becomes a psychedelic earthquake with the oh-so-deep chugging bass and varied, slow and chunky guitars not too dissimilar to those in Mind Riot, just louder, and topped with an A-W-E-S-O-M-E solo in the song's climax, all in an incredible sound-wall — the guitars in this song have given me goosebumps too, and are another strong example for why Kim is one of the best guitarists out there. What's so wondrously good about this song, however, is how effortless it sounds. I think what does that is Chris' nonchalant yet expertly performed deep, cool vocals over the top of that cacophony of guitars.
18. The Curse (Audioslave – Out of Exile, 2005)
A track I've only recently gained a mah-hussive appreciation for, this slower deep cut from Audioslave's sophomore record is a very powerful one. Chris' vocals, while not stretching to the godly heights we saw on Cochise, for example, carry an undeniable amount of gravitas and soul, especially with the full and rich backing instrumentation. The Tom/Tim combination in the riffage is spectacular, with the production sounding like a perfect grudge match between Phil Spector's "Wall of Sound" and Rick Rubin's "TURN EVERYTHING UP THE HIGHEST AND MAKE IT LOUD AND SHIT FUCK IT I DON'T CARE IF IT RUINS THE MIX MAKE IT LOUDER DAMMIT" styles. It makes for a perfect album closer, even if it didn't close the album (a minor technicality).
17. Tighter & Tighter (Soundgarden – Down on the Upside, 1996)
Now, dear readers, we get into emotional territory. Along with most of Down on the Upside, this is a song I connected to so much in its somber, slow and poignant atmosphere, which can be both relaxing and calming in its ambient nature; but also emotionally powerful through the weeping guitars and Chris' vocals which are drenched with sadness and passion with his thoughtful lyrics and his mature and varied delivery — which are given another interesting layer as they are effected by a tremolo. Tighter & Tighter, as it weaves through its touching and peaceful verses to its various climaxing choruses, which, with all the instrumentals coming together perfectly (Kim, again, is spectacular in this-un), just sound and feel so effective. It's a special song, and underappreciated. Hopefully through the years it won't be forgotten.
16. Let Me Drown (Soundgarden – Superunknown, 1994)
One of the defining albums of the 90s, Soundgarden's magnum opus is pretty much floor-to-ceiling bangers, and its opener is no exception. One of the more underrated tracks in their discography, Let Me Drown just rocks the hell out with no remorse. Kim and Chris' tornado of acid-drenched guitars, including a 'gasmic solo from the former, do a great job of disorienting the listener, making a full Superunknown experience a memorable one, with Ben's bass rumbling under the mix like an earthquake. Matt Cameron's drumming is also a focal point for me, as he hops on a devilishly complex groove and finds the space to cram in every bell and whistle he can think of. On top of this, however, Cornell's vocals and, particularly, his lyrics shine, as he wails in complete defiance. It's one of the heaviest songs in their catalogue and a helluva way to kick off an album.
15. Revelations (Audioslave – Revelations, 2006)
Alright, this is a Chris Cornell list. I'm pretty sure we've made that clear with the past 10 entries. However, it's impossible to talk about Revelations without talking about THE ABSOLUTE KICK-ASS RIFFAGE going on here. While you may not know it by his work on Prophets' last album, Tom Morello is an absolute riff master and this track stands out as one of his finest. It's heavy, it's funky and it's fast, that's all you need to know, sucka. I like to hear it in the same vein as RATM's Know Your Enemy in terms pure pumpin' me uppppp, and his solo ain't too bad neither. Of course, this backed brilliantly by the impeccable rhythm section, as Timmy particular does me proud, and Cornell performs impeccably as you'd expect, with his more soulful side being apparent.
14. Burden in My Hand (Soundgarden – Down on the Upside, 1996)
With this song we are reaching truly special territory for me. This song quickly became one of my personal favourites by the band and just in music generally over the past year. One reason: it brings the feels. I wrote about this song in an article before, so apologies if what I write here is a little similar (I'll use a couple of lines from that ol' doohicky). It's about as magical and whimsical as rock music can sound. With a last little dose of youthfulness before they put Soundgarden to bed, the song has a nice energy to it, but also a brilliant maturity. It contains some of Cornell's most thought-provoking lyrics, punctuated by his emotional delivery, mixed with the bouncy and river-like winding guitar parts, played on top of a grounded beat, which makes it easy and addictive listening as well as something that sounds somehow profound in its elegant power.
13. Gasoline (Audioslave – Audioslave, 2002)
Now for something completely different. A deep-cut from Audioslave's debut effort which confusingly never was released as a single, Gasoline is an iconic and unique song in the band's catalogue and one of my favourites since day one. In the verses, we're treated to a hypnotic vocal performance from Cornell moving around the top of the mix over the backdrop of effect-laden branching guitars, sub-woofer heavy bass (come to think of it some of Timmy C's coolest basswork to date) and absolutely SOLID beats from ol' Wilky boi. Then, in the choruses, which flow perfectly hand-in-hand with the verses, we're treated to a huge riff and some damn good screaming which just makes me want to JUMP. It's a goodun.
12. Zero Chance (Soundgarden – Down on the Upside, 1996)
Back to the mopey stuff, eh? Sure, I've always loved a good riff and a good scream, but as I've got a little older songs like this provide much needed moments of peace. This drifting, wandering masterstroke, for me, is the epitome of Chris', and Soundgarden's, emotional side. The instrumentals seem to ramble aimlessly but seamlessly in perfect harmony, as soft guitars, shuffled drumbeats and branching basslines are knitted together and, just, flow. I think another important thing to mention about Zero Chance is that, for me, it's the best example of Ben Shepherd's  songwriting, which has a unique sense of movement and tranquility, mixed with Cornell's thoughtful and heart-wrenchingly soulful lyricism. It's just, for lack of a better word, beautiful.
*sobs uncontrollably* Milo has no soul as he doesn't particularly see the fuss in this song, hence why it is in 12th place.
11. Rusty Cage (Soundgarden – Badmotorfinger, 1991)
A song I'd preferrably have in the top ten, Soundgarden's breakout single is a cacophony of batshit crazayness. The opening back-and-forth wailing between Kim and Chris is iconic, as it opens up the door for one of the best-riffs-that-shouldn't-make-sense-but-totally-does of all time, winding over and through Matt's eccentric percussive magic like an electric snake, or an eel if you're not a bellend like me. One of my favourite Cornell vocals follows, as he just fuckin screams it out, mate, like some kinda heroin seawitch, with the meth-addled lyrics grating through my headphones like a comb of razorblades. UNHH, then the breakdown comes and I literally break my own neck through sheer headbanging.
10. Blow Up the Outside World (Soundgarden – Down on the Upside, 1996)
Probably the biggest single from Soundgarden's original final album, Blow Up the Outside World encompasses the ambient and emotional atmosphere of Down on the Upside in one of the band's most recognisable songs. I prefer Zero Chance and Burden in My Hand just about, but I'm happy to see this represent the album in the top ten. It drifts and floats like the rest of the record, with the jangly and eclectic guitars flowing through the 6 minutes, as the effect-laden verses provide slow, brooding and peaceful interludes to the outcrying choruses. The song has the ability to lull but also the ability to get heavy, and with the steady pace and ever-solid drums from Matt Cameron beating at its heart, none of it sounds out of place and it amounts as one of the band's most powerful songs.
9. Your Time Has Come (Audioslave – Out of Exile, 2005)
I bet you were wondering when this song might turn up? Well, here it is, boyo. The first Chris Cornell song I ever heard, it got me hooked on Audioslave and I'm so glad I listened to it. This song opened the door for the ear-pleasures that are Audioslave, Soundgarden, and Rage Against the Machine. So, this song is special. And hey, this section is meant to be writing about Your Time Has Come, not telling ye a boring-ass story. I'll say this: it's about as solid a rock song as you can get. Everyone's on top form and buzzing, with Wilk's drums packing a more than sufficient punch while Timmy C and Morello's riffage is TIGHT (the first riff I properly learned on guitar, don't you know) — Cornell puts out a great as always vocal performance on top of it. It's heavy, it's fast, and it's damn catchy. One of Audioslave's very best and a song I'll always hold close to my heart.
8. Jesus Christ Pose (Soundgarden – Badmotorfinger, 1991)
A song I believe goes unmatched in terms of Chris' vocals, the sheer velocity of this track and the strain it so perfectly characterises is the reason I love it so much. The instrumental is schizophrenic to say the least, as it scutters and stabs in the form of feedback and distortion, with Kim's piercing guitar highlighting the many shifts Jesus Christ Pose takes. Matt's drumming is enough to give me a panic attack, while the bass is ominous and grungy. However, as I said, Chris gives the performance of a lifetime, stretching his vocal chords to lengths I thought impossible, bellowing and screaming as if chastising God himself.
7. Outshined (Soundgarden – Badmotorfinger, 1991)
This is one of the coolest, chunkiest songs I've yet laid my ears upon, with a no-nonsense, macho music video to match it. Soaked from tip to toe in metallic routes, the riff pounding through this song sounds like something straight out of Black Sabbath's Master of Reality. Mixing together the chunky to hell riffage, Chris' husky, howling vocals, with Kim's per-nicety guitar patterns in the choruses and the whimsical melodies and lyrics, for me, symbolizes grunge better than Smells Like Teen Spirit. There's that youthful romantic optimism found in the softer choruses and that unhinged heavy, gritty rock in the rest of the song, and it's all put together so perfectly. The best song on a fantastic album.
6. Like Suicide (Soundgarden – Superunknown, 1994)
Sinister, brooding, yet utterly graceful, Like Suicide is a beast of a song, a piece of music to behold. Spanning 7 minutes, it's progressive, slow, yet not only for the more patient ear as there is always something building, something to satisfy any anticipation, which is completely fulfilled in the song's climax culminating in Chris' wails and Kim's incredible guitar solo. With the rock-solid backbone of Matt Cameron's powerful, deep drums and the rolling, ground shattering bass from Ben Shepherd, it's dark, and it's loud, clashing with the guitars which are at points sharp and eclectic, but binding with them perfectly when the power chords come crashing in, which, standing alongside Chris' rumbling and exploding vocals and emotive lyrics, sounds poignant, and in a way apocalyptic.
5. Black Hole Sun (Soundgarden – Superunknown, 1994)
Undoubtedly Soundgarden's signature track, the third single from Superunknown is simply iconic from start to finish. The sirens in the intro never fail to give me goosebumps and I've never heard anything remotely similar to the guitar tone Kim achieves in the verses, striking the balance between unnerving and lullaby-esque perfectly. While not his most technically impressive turn, Cornell's vocal melodies here are sublime and, as the song builds up to its apocalyptic ending, it only gets more so. The entire band, however, really struck gold here and, though it doesn't top our list today, it's one of their most well-written songs and one that Chris will always be synonymous with.
4. Show Me How to Live (Audioslave – Eponymous, 2002)
With Audioslave's debut, one of the best straight hard rock efforts of the 2000s, we were treated to just that — some of the best straight hard rock. While we got more than a taste of this on debut single Cochise, as well as a look at the band's softer side on Like A Stone, it's the simplicity and force of Show Me How To Live that means it's one of the first songs I associate with the genre. The groove in the guitars and drums especially drive the song, with the syncopation in the kickdrums keeping hopping along until the chorus — where shit blows up. It's at this point where Chris' vocals are front-and-center, with his vocal gymnastics, especially as the song closes, being very impressive here.
3. Superunknown (Soundgarden – Superunknown, 1994)
This has appeared in a few lists before on this site, eh? That's for very good reason. I believe it's the first song that properly got me into Soundgarden. I can't recall a single song ever blowing me away quite like Superunknown. It's absolutely chock-full of energy, power and the musicianship and musicality on show is absolutely class from start to finish, as the song is driven seemingly at light-speed through your head with the immense, fantastically varied and quick-paced guitarwork from a Kim Thayil who was on absolute top form (having also been credited with writing this song) and didn't half show off with that incredible solo. The rest of the band keeps up with him with no issue and Chris absolutely screams his heart out — it never ceases to amaze me. What a hell of a trip.
2. Cochise (Audioslave – Audioslave, 2002)
Ugh, MATE. This song is ICONIC. I'd argue even more so than our top pick. In terms of pure recognition, Cochise is up there with the All My Lifes and Even Flows for me. It's just a napalm bomb of rock and fucking roll and there's nothing you can do about it, it just is. The pounding drums and roaring bass couple with the blockbuster guitars and Chris' legendary howls to create firepower unmatched even by its pyro-heavy video. This is one of Tom's best riffs, matching some of his best stuff in RATM easily, and the drumming by Brad is just massive in every way. Even then, however, Chris manages to shine over the mix, as he barely stops for a breath in the onslaught of utter power in his voice.
HEYHEY LET'S GET SOME LETHAL HONOURABLE MENTIONING IN, BOIO:
Switch Opens (Soundgarden – Down On The Upside, 1996)
Been Away Too Long (Soundgarden – King Animal, 2010)
Pretty Noose (Soundgarden – Down On The Upside, 1996)
4th of July (Soundgarden – Superunknown, 1994)
My Wave (Soundgarden – Superunknown, 1994)
Hypnotize (Audioslave – Audioslave, 2002)
Be Yourself (Audioslave – Out of Exile, 2005)
Drown Me Slowly (Audioslave – Out of Exile, 2005)
Man or Animal (Audioslave – Out of Exile, 2005)
Jewel of the Summertime (Audioslave – Revelations, 2006)
Shape of Things to Come (Audioslave – Revelations, 2006)
ROIGHTY-O DADDY-O IT'S NUMERE-O UN-O.

1. The Day I Tried to Live (Soundgarden – Superunknown, 1994)
Maybe not as popular as the behemoth taking the number 2 spot, but not as iconic? I couldn't say. It's a masterpiece, though. By the time the rolling drums and bass kick in I'm already covered head to toe in goosebumps from the opening high-pitched guitars, which are just so recognisable, branching through the entire song to poignant effect. Similar to Like Suicide, that foundation of the aforementioned rolling drums and bass is rock-solid and gives it a heavy, dark sound which not many bands can match. Building perfectly to a collection of climaxes in the wailing choruses and weaving through the brooding and iconic verses and bridges, it's 5 minutes of perfect songwriting. What really makes this song the monster that it is, though, is Chris Cornell, in all his might, who sung his greatest vocals in this song, hitting sonic heights I don't personally think he matched afterwards. His vocals are catchy to all hell too, and although it may be nigh-on impossible, I can't help but try and sing along. His lyrics, too, in this song, are possibly his best, epitomising his dark and thoughtful style with, for example my favourite line in his catalog:
"The day I tried to live, I wallowed in the blood and mud with all the other pigs"
It's a special song. There is so much passion poured into the song and for me, it sums up to a tee all that is Soundgarden and stands as their magnum opus, the crown jewel of Superunknown, one of the few outright masterpieces I've heard in music. Easily one of my favourite songs of all time, The Day I Tried to Live is a worthy topper of this list, and if anything should represent Chris Cornell's memory, I think it should be this.
---
Hopefully this was a decent li'l list and I would like to personally bake a cake for anyone who read the whole 4000 words. For those who didn't, shame on you. SHAME, MARK. Anyway, we'd like to know what you think. Any big changes you'd make to this list?
Bringing redundant opinions for scrollers everywhere,
Reuben.
Lots of hugs, kisses and lacerations,
Milo.