And we kick off the festivities with a biggie — it only seems appropriate. Here, we pick our favourite musician/band/artist of all time, regardless of decade and genre. I'mma keep these intros relatively short for these Best Thangs posts, so let's get down!
Milo.
Red Hot Chili Peppers
It's no secret for anyone who's read this site that my favourite band is the Chilis. From jammin' to Can't Stop when I was just a tot (still my favourite song, shit, given it away) to loving their entire back catalogue, RHCP has always been the band I've been most deep-rootedly attached to and, despite a couple of misteps and some heavy competition, they'll always be my favourite band.
Foo Fighters – The band that really got me into rock music properly, I remember bumpin' The Pretender on the way to school — something I still do today. An incredible live act, Dave Grohl, while also being one of the best people ever, is a too-good-for-words-to-describe frontman, producing some of the finest in radio-friendly heavy rock.
Queens Of The Stone Age – This is the band that I like to claim as MY BAND, and probably the one I most identify with. Their many stylistic changes have shown us some of the fuzziest stoner rock, riff-heavy hard rock, as well as a more tender alternative edge. Probably the most consistent of the bands here, they've never put out a bad record, and they're in their prime RIGHT NOW.
Reuben.

Red Hot Chili Peppers
This is always a really close call for me, but the Chili Peppers just about win every time. It's as simple as this: I've loved them ever since I've loved music. Hell, they got me into music. I'll always remember when my big brother first played me By the Way through headphones when I was about 5 years old, and ever since that first listen, I was hooked. I mean, there was a bit of a general Chili Peppers obsession during that time in the mid-noughties, and I was kinda surrounded by the sounds of the band. But, boy, those sounds were and always are beautiful to my ears. I think the first sign I loved music came from when I never wanted a car journey to end, because it meant Stadium Arcadium would have to be paused; and it's the same to this day. Nothing will ever beat the Chili Peppers.
The other bigboi I'm gonna honour here is The Mars Volta, surprise surprise. Unorthodox, strange and terminally unique, the band always had an incredible musical range and a massive energy in everything they did, shooting out six fantastic albums in their short existence and leaving a huge impression on the music scene. What they did as a band was truly special and there was so much variety, melodic strength and talent in their huge catalog of music — also, if I were to describe any band as mine, as in, what I associate my character with most, it's probably this. I'd also like to give a nod to the underappreciated prog rock giants Porcupine Tree, the masters of the grunge scene, Soundgarden, and the weird and wonderful prog metal icons Mastodon, the coolest damn band on the planet.
KeepsMeAlive.
The Rolling Stones
EclecticMusicLover.
The Beatles
SteveForTheDeaf.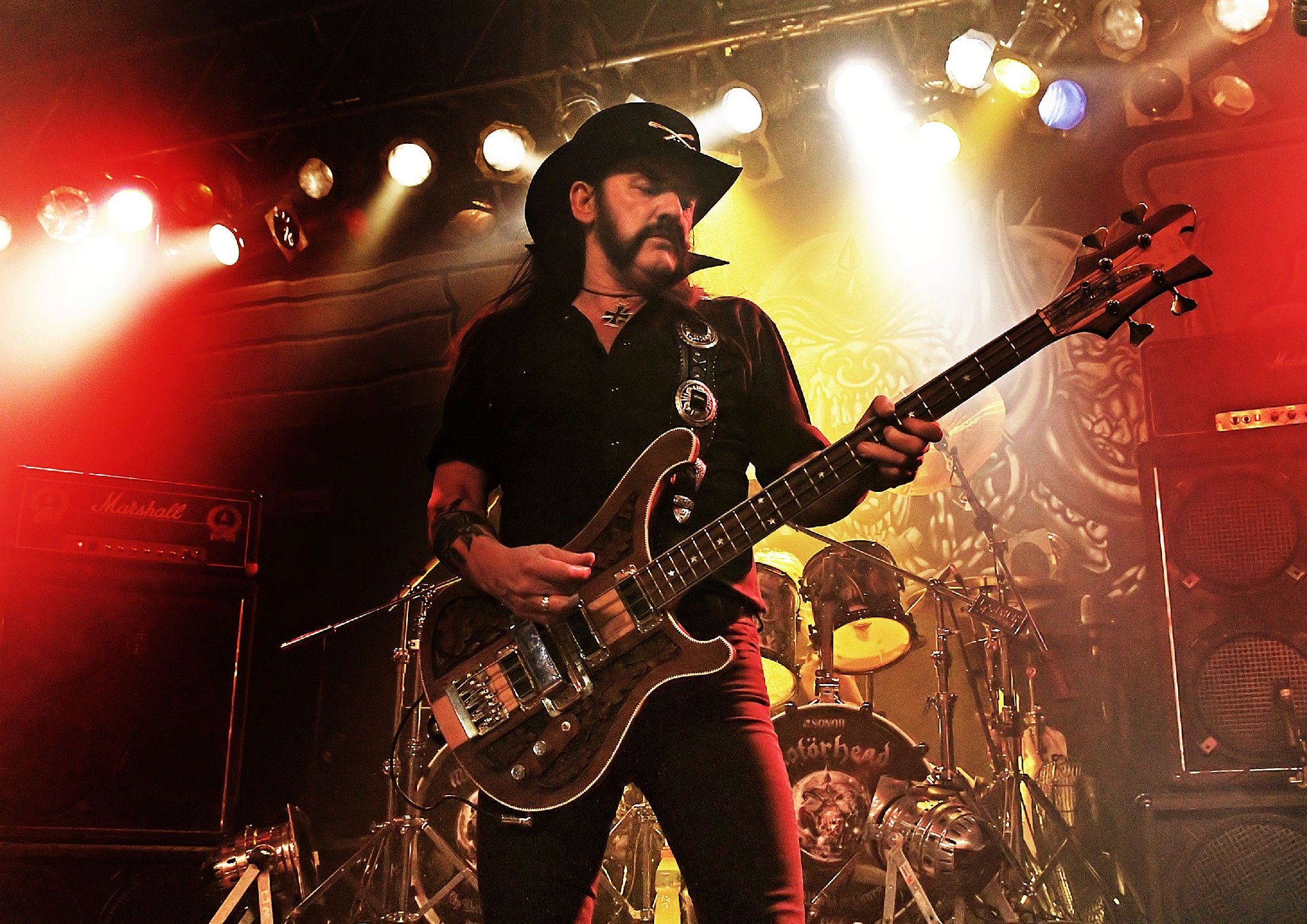 Motörhead
They played rock and roll… For me this band is the perfect recipe, outlaw gentlemen idiot savants who use the same key ingredients every time to give you exactly what you need. Loud, fast, honest, fun and funny in equal measure. If you look down on this band in any way, you're the butt of the joke.
The Rolling Stones – They invented rock and roll… I've literally grown up listening to Mick, Keef, Charlie, Bill, Brian and all the others. My dad's favourite band the Stones sounds like home. They've got records that remind me of my folks, records I've discovered on my own and records I'm still finding out about.
The Who – They stretched rock and roll… No band has pushed the idea of what they could be in so many directions so successfully. I'm in deep with the epic Next, Tommy, Quadrophenia era but there's no denying the killer R&B of My Generation or the ingenious pop art of Boris, Lily and Dogs.
Bruce Springsteen – He gave rock and roll a huge heart… I have a list of songs that can draw a manly tear; Bruce wrote most of them. Hailed on his arrival as the future of rock and roll — they weren't wrong. Bruce has punk integrity, a soulman's way with words and the best backing band on planet Earth. It's almost a religious experience to see his shows.
Iggy Pop – He's Iggy Fucking Pop. A Stooge. A Godfather. An equal and shadowy opposite for Bowie. He invented stuff that means everything to the core of every scene worth your time. He has a unique voice and limitless vision. He is the coolest dude.
Stay tuned for more Best Thangs Of All Time!