With all this 80s revivalism goin' on right now, it's tough to remember that the decade was more than just neon and synths and, even though there was a lot of neon and synths, music came in big, bad and wonderful forms.
Milo.
The Number Of The Beast – Iron Maiden (1982)
Right. If you don't like Iron Maiden, if you think they're cheesy or lame, WE ARE NOT GONNA GET ON. Easily one of the most fuckin' METAL things birthed out of the nation that bore Black Sabbath from the satanic loins of… Birmingham…, Maiden's third record, their first with walking air raid siren Bruce Dickinson, is top-to-bottom metal legend, mixing virtuoso drumming, operatic wailing, barbed-wire shredding and bass that gallops with the force of a hundred wild horses — all into an elixir suitable for only Lucifier himself.
Pretty Hate Machine – Nine Inch Nails (1989) – If Maiden made metal awesome, then Trent Reznor, a record studio janitor and one-time keyboardist for Slam Bamboo, made it sexy, dancy and nasty. The sordid melancholy of NIN's debut album is the Unknown Pleasures of its genre, and one of the best albums in it.
Appetite For Destruction – Guns N' Roses (1987) – Whiskey, cocaine and beating up photographers — that's what GNR were about. This reflects perfectly on their aptly titled debut album. If your debut album opens on Welcome To The Jungle, you are making a dangerous statement — but these guys were the World's Most Dangerous Band.
Yo! Bum Rush The Show – Public Enemy (1987) – Possibly the greatest hip-hop group of all time, Public Enemy brought politics into rap like no one else could. With the mechanic Bomb Squad production behind him, Chuck D's mission statement was simple: blow minds with a message.
Mother's Milk – Red Hot Chili Peppers (1989) – Back before Under The Bridge would bring them fame, the Chili Peppers were getting their first taste of it with this release. Born out of tragedy, Mother's Milk is a jumping bean of an album, the Fleabass funky, the guitars like a shot of adrenaline to the heart — pun intended.
Reuben.
The Number Of The Beast – Iron Maiden (1982)
Iron Maiden are a band it took me far too long to truly get into. For some reason I could never really enjoy their music that much, until last year. And boi oh boi oh boi have they got some good music. For me, and many others I know, The Number of the Beast is the best thing they ever created and it's easily the best album of the 80s, as one of the greatest metal albums of all time. The energy is absolutely unstoppable and on every lesson I'm just in awe of the skill and musicianship on show here, as well as Dickinson's youthful and warcry-like vocals. Everything came into place for the band with this and it stands as their most raucous, impressive album to date.
Faith No More – The Real Thing (1989) – The first album Faith No More made with Mike Patton, The Real Thing is their second best album (behind the badboi that is Angel Dust). And, boy, did Patton burst onto the scene. Beautifully flashy and colourful, this music really epitomises the decade to a T, while its genuinely heavy and melodically, the band's strongest effort.
Red Hot Chili Peppers – Mother's Milk (1989) – The stars aligned in this record, as RHCP's greatest lineup was realised. Still very raw and very punk-funk, Mother's Milk is definitely early Chili Peppers, but John Frusciante and Chad Smith injected a fresh new energy into the fold and, most importantly, a new chemistry and level of musical skill, as the guitarwork is insane and the band began to bring their talent together into songs that finally got onto MTV and the lark.
Iron Maiden – Powerslave (1984) – Similar to The Number of the Beast in its energy and power, Powerslave is only just second best, really. 2 Minutes to Midnight is their second best song, and what an absolute TUNE it is.
Jade.
Piece Of Mind – Iron Maiden (1983)
The 80s were an amazing time for rock and metal music. It was then that Iron Maiden proved themselves kings of heavy metal, releasing a brilliant album almost every year, each perfect in its own way. Piece of Mind has my favourite soaring anthems of the lot, including Flight of Icarus, Revelations, To Tame a Land, and of course, The Trooper.
SteveForTheDeaf.
Murmur – R.E.M. (1983)
Although I didn't get to it until the 90s, this is such a high point for indie rock, as a genre in its infancy. It deserves props for all that came after it, check out Radio Free Europe and Catapult if you're not convinced.
Disintegration – The Cure (1989) – The ultimate Cure record, as cold and horny as it is pop and indie rock. Plainsong sets a mood and feel that you're soaked in by the time you get to the Crocodile and his tears in the title track. That final trio of songs, Disintegration, Homesick and Untitled is sublime.
Doolittle – Pixies (1989) – If this were a four track EP consisting of Debaser, Wave Of Mutilation, Here Comes Your Man and Where Is My Mind, it'd still be one of the best albums ever. The fact that is ain't that means the rest is all gravy.
The Queen Is Dead – The Smiths (1986) – The Pope of Mope and Marr's Men made a flawless pop record again, only this time it hangs tighter in such a way that it's almost inseparable as an album. From cinematic opener to torch song closer, it takes in comedy, tragedy, Oscar Wilde, cross-dressing and sexism.
Seventh Son Of A Seventh Son – Iron Maiden (1988) – It starts with an acoustic folk song, it's got keyboards and hocus pocus lyrics. Seventh Son changed Iron Maiden from being metal purists to explore their experimental prog-tinged capabilities. It also gave the world four hit singles; Can I Play With Madness, The Evil That Men Do, The Clairvoyant, Infinite Dreams — that's half of the album.
KeepsMeAlive.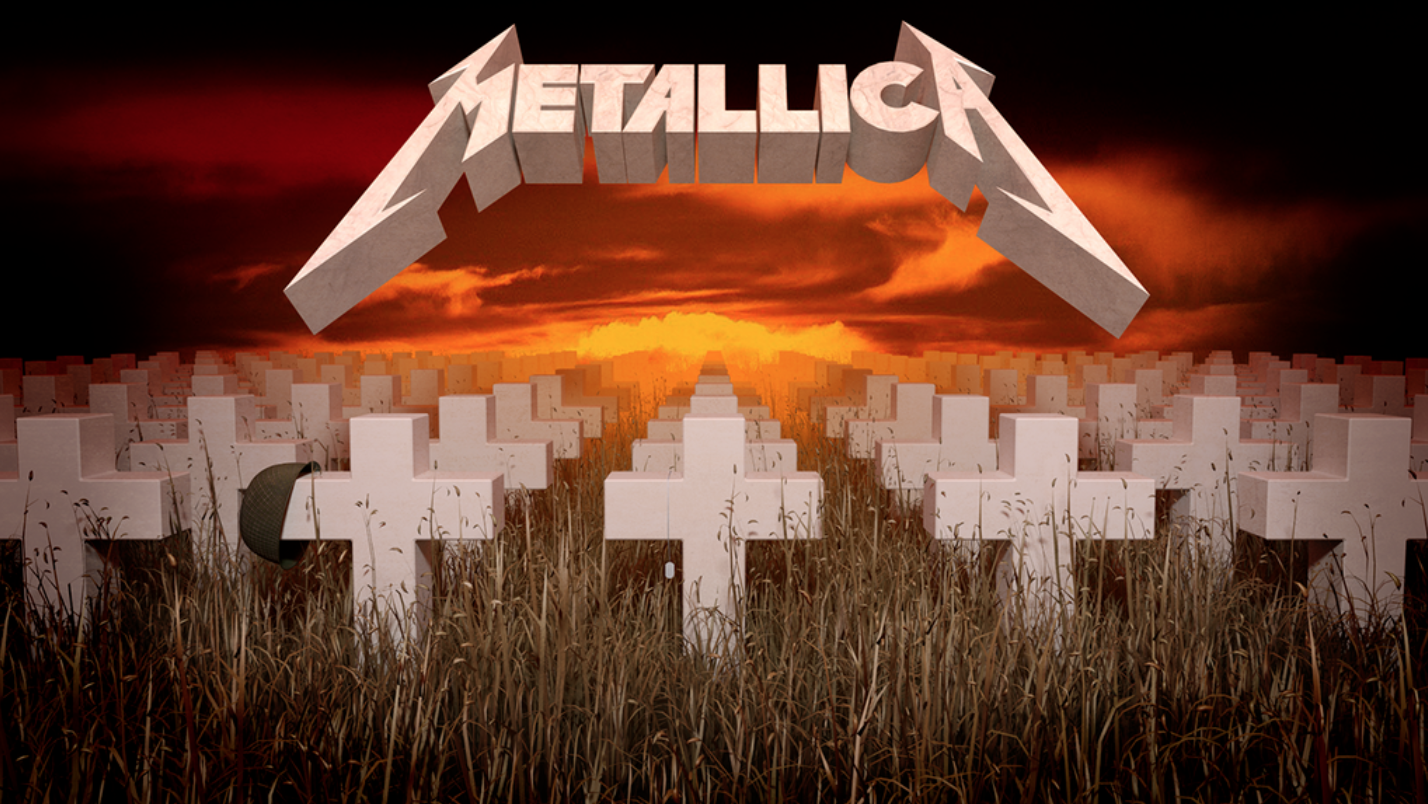 Master Of Puppets – Metallica (1986)
EclecticMusicLover.
Thriller – Michael Jackson (1982)
Stay tuned for more Best Thangs of All Time!