There's still a lot to love in the world of today — with genres of all shapes and sizes being invented and improved and experimented and messed with in all sorts of wonderful ways.
Milo.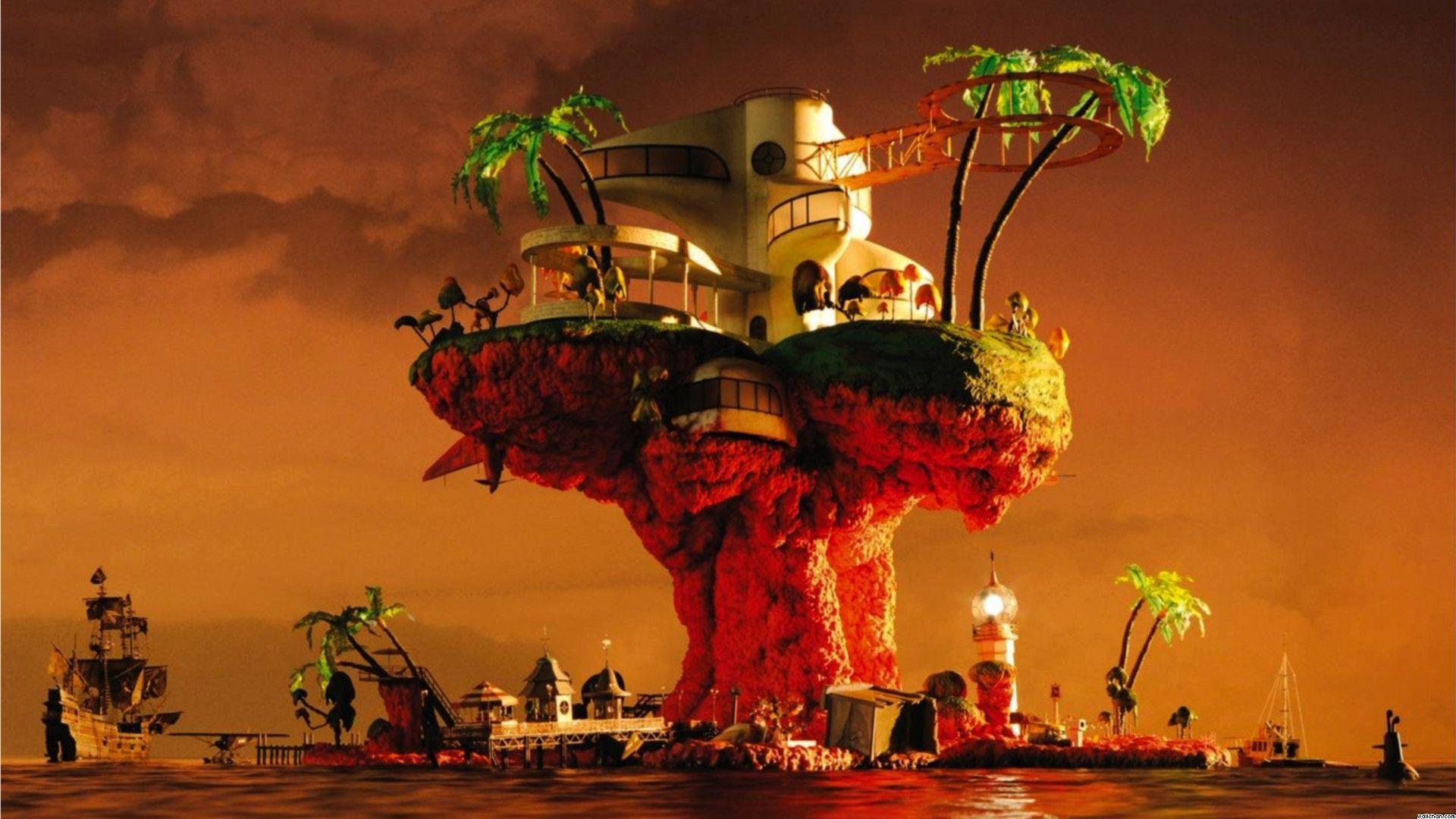 Plastic Beach – Gorillaz (2010)
The final entry of Gorillaz groundbreaking first three albums, it's this, as well as the, in my opinion, slightly superior Demon Days, that is the reason Gorillaz are one of my favourite bands. One of the first albums I can remember actually anticipating, lead single Stylo, with its robotic synths and Hancock-esque funk, was a mere indicator of what Plastic Beach had in store — the chilled electronic elements wash over the listener like a summer breeze.
AM – Arctic Monkeys (2013) – This nocturnal groover of an album shows the band at their most Americanised, which may be a bad thing for some. Personally, I can't get enough of the street-lit guitars, brushing under Alex Turner's stylilised croons, slicked back as much as his hair. If only they could've followed it up with something half decent…
Low Teens – Every Time I Die (2016) – One of metalcore's biggest (and only, in my opinion) saving graces, ETID refine and focus their whirlwind approach to the genre with this release, their finest. The furiosity of their live shows is captured in a cleaner way, whilst Keith Buckley shows a maturity in his songwriting that we haven't seen before.
Psychic Warfare – Clutch (2015) – Probably in the top ten most badass records in my collection, Clutch's latest (before Book of Bad Decisions) is arguably their best. Neil's voice has never sounded better, has he explores the higher realms of his range, producing powerful screams the likes of which I've never seen from anyone. The riffage comes a-plenty, also, as Clutch put out the tightest collection of songs to date.
Villains – Queens of the Stone Age (2017) – While their 2013 release …Like Clockwork is my *actual* favourite album of the 10s, I'm saving that for another category (three guesses which). In the meantime, QOTSA's follow-up definitely deserves some love. Taking the melancholy of its predecessor and plugging it into a disco ball, the dancy grooves of Feet Don't Fail Me and The Way You Used To Do meet the emotional balladery of Fortress and Villains of Circumstance, whilst the plain rock power of The Evil Has Landed and Head Like A Haunted House rain hell from above.
Reuben.
Mastodon – Once More 'Round the Sun (2014)
I already sung my praises for the album art of this thang — that picture you've got right there is the inside gatefold of the vinyl. This is the ultimate vinyl, I want it so bad. As for the contents of the album itself, they're exactly as the striking art suggests: it's big, it's loud, it's deep, and it's got so much dark and bright colours branching through it as Mastodon bring us their darkest, most accomplished sound, bringing the psychedelia to the fore and their strongest melodies and catchiest hooks yet — whilst remaining true to their sludge metal roots with Troy's slamming bass riffs and Bill's monstrous fuzzy guitars pervading through its runtime. It's one of my most listened to albums and I never stop coming back to it.
Queens of the Stone Age – …Like Clockwork (2013)
An album I'll always associate with Milo, this is QOTSA's greatest by quite some distance. It's recorded evidence of a band matured, as Homme and the bunch put on their thinking caps and brought emotion into the mix, to provide an easily listenable and oh-so accomplished trip of mood-swinging melancholy and desert rock goodness, as well as an injection of pure rock n' roll, while the melodies and vocals are at the most varied and thoughtful they've ever been for the band. The production, too, is one of few examples of perfection in music.
Lamb of God – Resolution (2012) – This is straight up, brutal metal and, for me, the best example of Lamb of God's music. Maybe not quite as iconic as Sacrament or Ashes of the Wake, per say, this record divides opinion quite a lot and I'm not sure why. It's 14 tracks of unstoppable groove metal and it's riff heaven — with highlights ranging from Ghost Walking to Desolation, this one's a keeper.
Clutch – Psychic Warfare (2015) – Clutch are the modern kings of rock and they have set this decade ALIGHT. The greatest example of their work is Psychic Warfare, which is possibly the greatest album they have ever put out. With awesomeness including X-Ray Visions, Sucker for the Witch and A Quick Death in Texas, this album is pure rock n' roll delight — with a huge slice of fuzz and chunkiness to equal joy. Here's hoping September's Book of Bad Decisions reaches this one's soaring heights.
Soilwork – The Ride Majestic (2015) – This is the epitome of the kind of metal I grew up with. The Gothenburg scene brought melodic death metal to the world and this album is the ultimate conclusion of that brilliant genre. Soilwork brought goosebump wielding hooks and technical wizardry to the fore here, being their most musically accomplished and memorable record — there is little better than this in metal.
EclecticMusicLover.
Blurryface – Twenty One Pilots (2015)
KeepsMeAlive.
The Book Of Souls – Iron Maiden (2015)
SteveForTheDeaf.
Post Pop Depression – Iggy Pop (2016)
It's pretty bloody rude actually. A guy who made one of my top five albums of the 60s does a record this good in 2016. In the last days of his career, nobody expected Iggy Pop to make his finest record ever. Ably assisted by Queens and Monkeys, they make American Valhalla, Chocolate Drops, Paraguay into vintage Iggy, as good as it gets.
Kill The Wolf – B. Dolan (2015) – Years in the making, his full band hip-hop album has some killer tunes in Safety Theatre, Rats Get Fat, Jailbreak and Stay Inspired. Dolan keeps old-school hip-hop alive and features some A-list guests.
Transgender Dysphoria Blues – Against Me! (2014) – Ten songs in under 30 minutes of pure pop punk perfection. Sleek catchy chantalong choruses and barbed wire guitar chops. Black Me Out is an immense finisher; True Trans Soul Rebel and Fuckmylife666 are massive singalong opportunities.
No Cities To Love – Sleater Kinney (2015) – After a lengthy hiatus, Sleater Kinney's comeback record calmed across as their lost mature and accomplished work. And this is the band who made The Woods. A New Wave, Bury Our Friends and No Anthems all went straight to the live set favourites list
Eternity In Your Arms – Creeper (2017) – Boy/girl vocals, emo-punk meets Meatloaf choruses and a youthful exuberance make this UK band's debut one of my favourite records of the last decade. Every track could be a single but Winona Forever, Suzanne and Crickets are as fine examples as anything else they've done to how eternal they are.
Jade.
Head Down – Rival Sons (2012)
Rival Sons is the best thing to happen to music in this decade thus far. The Zeppelin sound comparisons oversimplify the band's talent in crafting their own big anthems and emanating incomparable stage presence, all while honouring their beloved blues and hard rock roots. Head Down is their third studio album, and my favourite by far, as they planted down their feet in the scene with befitting confidence.
Stay tuned for more Best Thangs Of All Time!