upon reflection, i kinda wish we did a "best performance" category instead over splitting up gender into 2 shitty categories like we the oscars or something. oh well.
Milo.
Jack Black
I found this category particular difficult to choose, surprisingly, as I usually rank actors on their performances and it was all far too spread out. However, my boy Jables was the always a constant. From his scene-stealing supporting roles in The Cable Guy and High Fidelity to his leading man status, there's always a selling point if Jack Black's involved. Sure, he's made his fair share of complete trash, but I'm still gonna watch it, Jack Black's in it.
Al Pacino – A genuine powerhouse of an actor, Pacino combines the natural ability of greats like Brando with a sense of work ethic that defined the "new" generation of 70s leading men. His roles are always filled with charisma, be it the subtle fresh-faced Michael in The Godfather to the brash Lt Hanna in Heat.
Brad Pitt – Too often labelled-off as just a pretty boy, Brad Pitt is responsible for many of my favourite roles, including Fight Club, Se7en and a particular cameo in Friends. And that's just his early work, performances in films like Inglorious Basterds serve only to prove his versatility and talent.
Karl Urban – Lemme tell you a story about Karl Urban: he's never made a bad movie, or he's never been bad in a movie. Sure, he might not be the Oscar-winning scene-chewer that you'd expect this category to be populated with, but he's one of the most welcome faces in any blockbuster — be it Star Trek, Mission Impossible or Dredd — seriously, he shoulda won an Oscar for Dredd.
Denzel Washington – He's Denzel.
However, I'd like to dedicate this particular award to Bill Paxton, who I extremely regret not having room for, and cannot go without a mention. He'll always be my absolute favourite — RIP.
Reuben.
Jackie Chan
Yes, I'm picking Jackie Chan. Suck it. I've never really been one for appreciating acting or particularly noticing hugely great acting performances, but I always enjoy Jackie Chan's screen presence immensely, and he's remarkably good at what he does, as well as being an absolute legend and a bit of a meme, so why the hell not?
The first other good acting boi I'd like to mention is Will Ferrell, who has been in countless entertaining movies and is always a huge kick of fun, a genuinely brilliant comedy actor. Next up's Ryan Gosling, who is just such a cool dude and was great in The Nice Guys and Blade Runner 2049. Thirdly, I wanna give Jim Carrey a nod, because he is just so good at being crazy and it works in so many of his films. Finally, we've got the legendary Bill Murray, and need I say much about him?
EclecticMusicLover.
William Holden
KeepsMeAlive.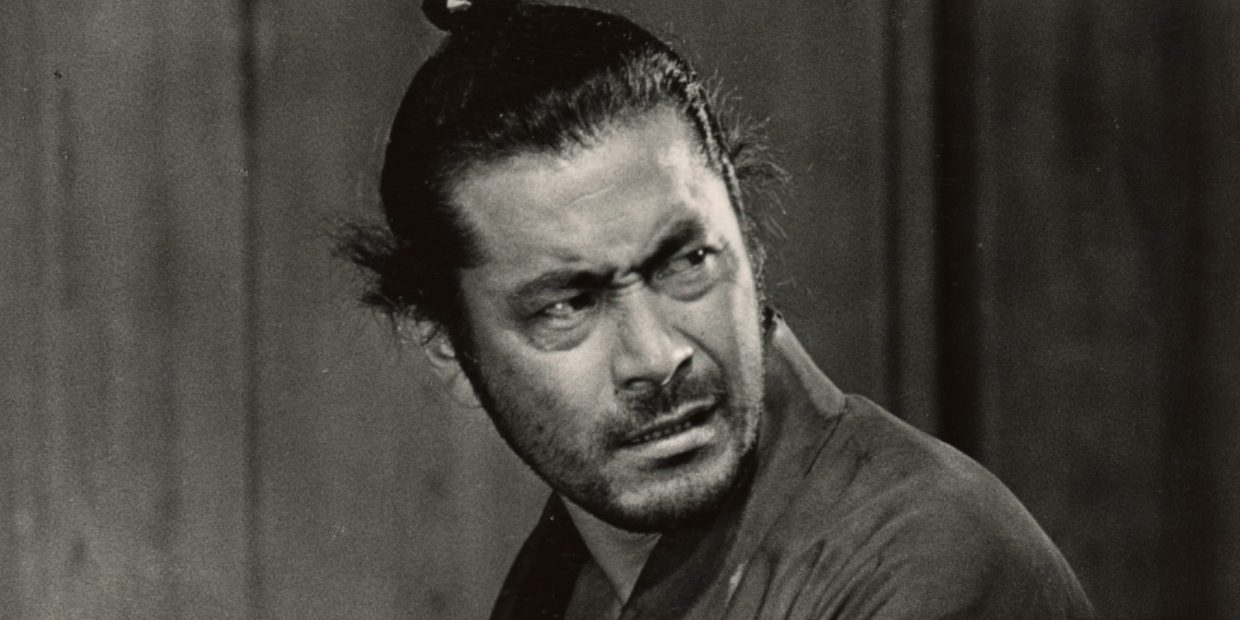 Toshiro Mifune
SteveForTheDeaf.
Al Pacino
C'mon. Serpico, Donnie Brasco, The Godfather Part II. Forgeddaboutit.
Jeff Bridges – The Dude, Starman, Thunderbolt and Light Foot, one half of the Baker Boys and the baddie in Iron Man? Oh, and True Grit is great too.
Denzel Washington – Whatever he's in, from Ridley Scott action movies to Oscar-baiting drama, he's always the best thing on screen. He doesn't make bad films — he makes Denzel Washington films.
Bob Hoskins – Long Good Friday showed the hard man, Mona Lisa showed the softie, 24/7 was an inspiration and Roger Rabbit a delight — Bob Hoskins is my spirit animal.
Jack Nicholson – I can watch anything with Jack in and have a great time. Whether he's spreading the clover in The Postman Always Rings Twice or poisoning the supermarkets as the Joker. His list of unforgettable roles goes on, including Easy Rider, Chinatown, The Last Detail, The Shining, Five Easy Pieces and The Departed.
Jade.
Sam Rockwell
In lesser hands, Moon may have slipped past the radar. But Sam Rockwell's performance as the lone spaceman is hard to ignore in the sci-fi community. His versatility is on constant display as he plays eccentric (Hitchhiker's Guide), serious (A Single Shot), and pure vile (Three Billboards) to perfection. And he shines, even in the most mediocre films (here's looking at you, Iron Man 2).
Stay tuned for more Best Thangs of All Time!