Rock's ugly cousins, spawn of Sabbath, the Devil's ditties; call it what you want, metal fucking rules.
Milo.
Black Sabbath
Black Sabbath are metal. Wait, lemme put the right stress there. Black Sabbath ARE metal. Without the grim, industrial, Birmingham-tainted, occulty, bluesy hard rock of their debut album, an entire genre of music simply wouldn't exist — that means no Maiden, no Priest, no Motorhead — nada. Their gargantuan, Beatle-sized influence on music aside, they've put out some of the greatest records of all-time, six of which came out in the space of five years — TWO OF THE FINEST ALBUMS RELEASED EVER CAME IN THE SAME YEAR. If Paranoid is your idea of filler, you've got something special. I think I've plead my case, even if it doesn't need it — as I said, Sabbath ARE metal.
System Of A Down – There is no band like SOAD. Love them or hate them, there's no one quite like them. Taking metal and completely warping it into this socio-political, raving mad, Armenian-folked-up, paranoid beast, System's entire output is utterly unique. Serj is one of the finest frontmen in the biz, with an eclectic vocal range, whether it's solemn whispers, hellish screams or operatic bellows. Daron, for all his dickheadishness, is the master of guitar tone, forging some of the meatiest riffs of the last 20 years. Then we have a rhythm section not to be fucked with. If only they'd quite pissing about and give us a new album already!
Iron Maiden – Maiden rules. A rich man's Judas Priest (sue me, I'm not sorry), they camped up metal in a way that upped the performance and virtuosity of the genre. If we're talking the dream line-up (which is on Number of the Beast, by the way), you've got the dual guitar firepower of Adrian Smith and Dave Murray, pumping out some of the finest solos put to disc, Steve 'Arris' galloping bass, charging through a passage with lightning speed, Clive Burr's rapid-fire drumming and Brucey's godly vocals. Just look at their 80s output, mate, it's amazing.
Nine Inch Nails – I was toying with putting Trent's industrial machine on the rock picks, then I listened to The Downward Spiral again. Bringing electronica into metal in a way that didn't sacrifice anything from either style, NIN were on the cutting edge of the genre for a very long time, making sordid and heavy riffage into danceable tunes like Closer and Only, whilst also letting loose on tracks like March of the Pigs and showing haunting vulnerability on Hurt. While the band had fallen of the wagon slightly in the late 00s/early 10s, this year's Bad Witch proves to be one of the 2018's best — showing that, once again, no one does industrial like Reznor.
Every Time I Die – Kings of the underground for most part of the 00s thanks to their brutal and chaotic live act, ETID have always encompassed that crazy side of metal for me. Differing from many of their metalcore and screamo compadres because they're good not afraid of letting loose, the whirlwind guitars of Jordan Buckley and Andy Williams swallow a riff with razored teeth, like Smith and Murray on bath salts. Their revolving door of drummers carry one thing in common, more limbs than an octopus with polydactyly, or so it sounds, and Keith Buckley's terrorised banshee screams are iconic in my mind. With 2016's Low Teens, they showed maturity, too, meaning that the best is yet to come from this band.
Reuben.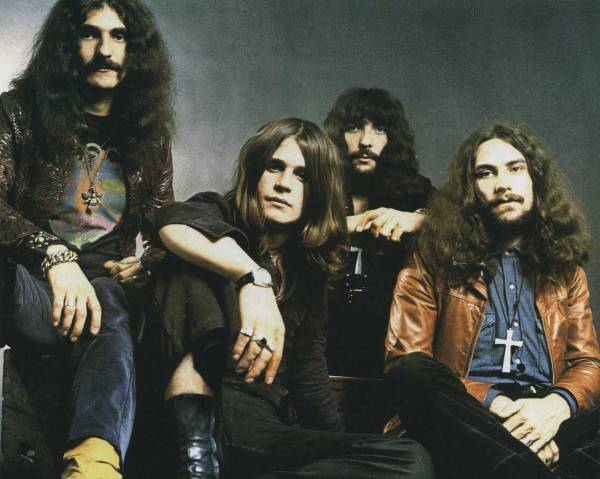 Black Sabbath
It's a clean slate! Cheekily scroll down a bit and yep, everyone's picked Black Sabbath. Because how couldn't we? They're Black Sabbath. They were the first, the iconic metal band. They wrote some of the greatest, most dark riffs to ever walk this Earth and they slapped enough sludge, fuzz and distortion on 'em to set your granddad's ears on fire while Geezer's rusty bass strings rattled alongside Bill's hi-hats and Ozzy cursed listeners as he wailed over the top of it all as if looking straight through Satan's eyes. (also that picture there is THE best band picture hands down)
Rage Against the Machine – These guys are metal. Sure, it's also rap, but it's more metal. They're heavier than Sabbath, anyway. And these riffs, HOLY BALLS, they must be heard, and they must be blasted through the largest of speakers. As Zack tells us in the opening seconds of People of the Sun, "ya better turn the bass up on this one". I also feel it is the duty of all Rage fans to rep, and to spread their righteous gospel.
Lamb of God – The preachers of the New American Gospel, Randy Blythe and his merry men tear apart the eardrums of every audience they come across as the flagholders of the modern American metal scene, slinging sheer HEAVY to brilliant results.
Killswitch Engage – Now, I've been a metalhead since I was a litlun, and for a long time all I would listen to was metalcore. Now, some may say it's lame, and Milo might snigger when he sees this choice, but for all it's worth, metalcore has provided some CHOONS. So, THE metalcore band, and the second best metal band of the new millenium, Killswitch, get a very honourable mention here. Their cover of Holy Diver is better than Dio's original. Fight me.
Soilwork – The kings of Swedish metal and the Gothenburg scene, these guys helped craft melodic death metal and I am so thankful for that. Soilwork have an incredible ability to craft together a brutal, unorthodox selection of metal music and slap in melodic choruses and the lark and it ISN'T lame, it gives me all the goosebumps — well Killswitch Engage do that too but yunno i'm tired i can't be bothered to edit it, QUIT JUDGING ME MARK. (also I'm gonna give a cheeky shoutout to In Flames (BEFORE 2015) and Gojira cuz screw your regime Milo)
SteveForTheDeaf.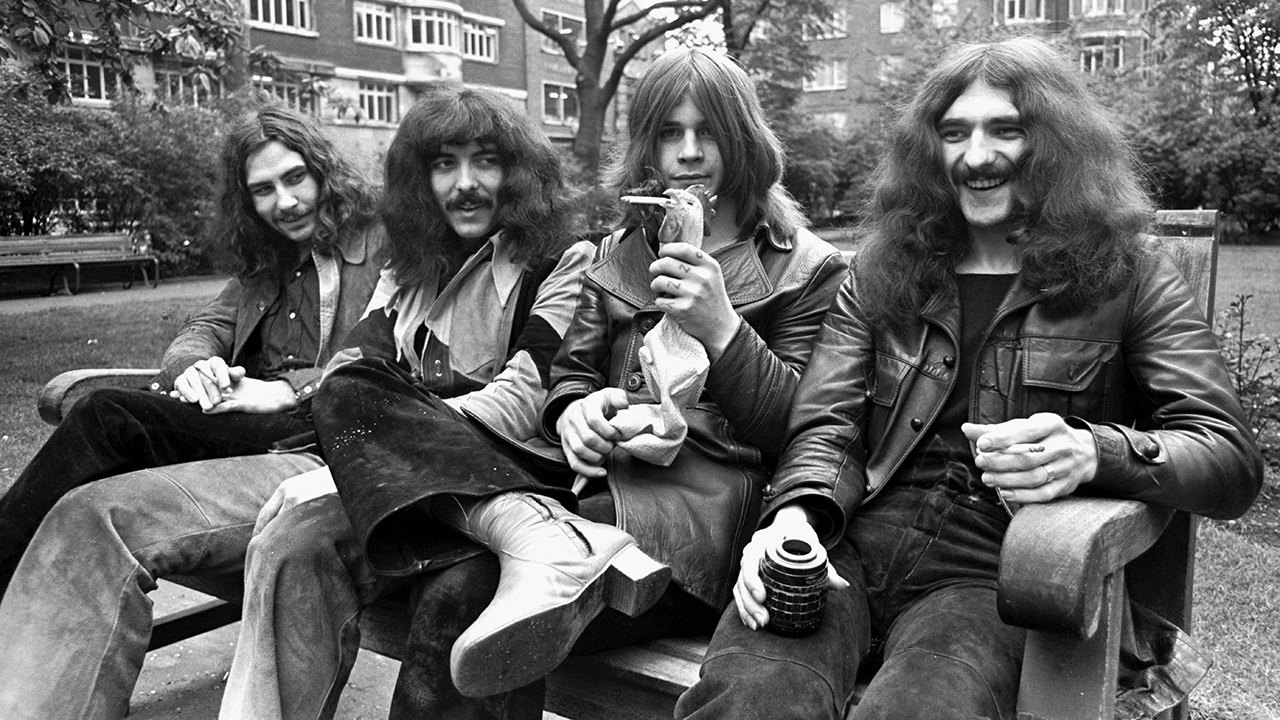 Black Sabbath
What am I supposed to say about Black Sabbath? They laid the building blocks that 70% of my record collection stands on. They were a singular vision of darkness and heavyweight noise delivered as beautiful dark art. And that's just the Ozzy years. Dio? Yes! Gillan? Sure! Martin? OK! Hughes? Uh-huh! The rest? Look, it's Black Sabbath. B.L.A.C.K S.A.B.B.A.T.H
Iron Maiden – My first 'MY BAND' band, the nostalgia I feel when I see a Maiden single in the racks of a record store even now is like a rush. They're metal perfection. A clean and honest representation of all the genre's best bits, without bullshit and without fail. Paul, Bruce, Blaze, if it gallops and widdles and Eddie is in the cover, up the Irons!
Metallica – The big one. Metallica are like Christmas. Everyone loves Metallica. When they roll around the whole family turns up — everyone in your world attends. Their output is patchy for sure but 'Tallica at their best is a unifying emotional outpouring of good cheer. The most cynical amongst us can't resist Master Of Puppets.
Mastodon – Relatively young pups compared to the other metal bands in this list. Along with Gojira and Deftones, they're evolutionary next steps from the classic, death, thrash and nu eras to this magnificent racket. Mastodon get their place on the list for being able to make prog like Crack The Skye and dark monoliths like Leviathan in the same discography as experimenting on The Hunter and raising their game on Emperor of Sand.
Judas Priest – If you don't love JP, you're not as metal as you think you are. Rob's the ultimate metal frontman, the legendary KK Dowling and latter day wingman Richie Faulkner are unrivalled in Delivering The Goods. Firepower from this year is as good as any other 21st century metal record — and look at the back catalogue.
KeepsMeAlive.
Black Sabbath
Stay tuned for more Best Thangs of All Time!