Another decade full of great movies, and some shit ones, but we're talking about the great ones!
Milo.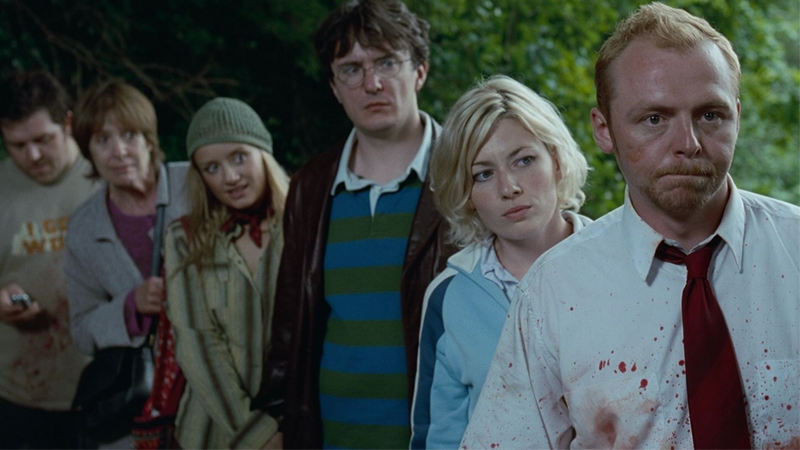 Shaun of the Dead (2004)
The feature debut of Edgar Wright and his Cornetto Trilogy, with Simon Pegg and Nick Frost, Shaun of the Dead is one of the most imaginative and hilarious homages to zombie films out there, and there are a good few. The cultural references are spot-on, the cast is brilliant (I am an ambassador for more Dylan Moran in things) and Wright's directorial quirks and details were there from the get-go, with countless easter eggs and narrative adornments.
V For Vendetta (2005) – Very close to my top pick, this Vertigo adaptation is one of the most gorgeous put to screen. The action is Matrix-level sleek, no wonder it's from The Wachowskis, and the storyline echoes all the darkness of the graphic novel. Hugo Weaving gives a performance of Shakespearean rank (even if I loathe the sight of that fucking mask nowadays), and Natalie Portman, a few years prior to the soaring heights of Black Swan, more than holds her own against him.
Planet Terror (2007) – Rodriguez's underrated first half of the RR/QT Grindhouse double feature, Planet Terror stands out as one of the most enjoyable throwback novelty movies I've ever seen. The kitsch factor is out of this world, with limbs being lopped off left, right and centre — and a go-go dancer with a machine gun for a leg (THAT'S THE T). It's grainy, it's explosive, it's gory, it's better than Death Proof, that's for sure.
Spider-Man (2002) – Yeah, the sequel's great, I get it. However, I couldn't miss out the original Spidey outing, with the best origin story, creepiest villain (might I remind you that Willem Dafoe, and his reportedly massive schlong, is one of the most haunting images in pop culture), and n i c k e l b a c c s o u n d t r a c c. Seriously though, this was like the only good Marvel film for a while — imagine that.
Bowling For Columbine (2002) – It's a conflict, enjoying this pipebomb of a documentary, as I've heard convincing arguments for and against the merit of it. However, Michael Moore's take on the gun crisis in the US makes a wealth of seemingly real points that can't be disputed. From a feature perspective, he also managed to mix dark humour and school shootings in a way that wasn't in bad taste, unlike my opening sentence.
Reuben.
The Dark Knight (2008)
For me the magnum opus of Christopher Nolan's work, there's a reason why Sam Mendes played copycat in Skyfall four years later. The cinematography is top class, as the Imax filming gives it that bit more depth and quality which sets it apart from other films, with the shots giving the film a sinister and intense feel, which is further developed by the atmospheric score, which makes great use of silence and just BASS to get the heart pumping. In Heath Ledger's Joker, we are treated to, in my opinion, one of the greatest ever performances and the greatest villain in cinema history, who has a fantastic and unique back-and-forth dynamic with Christian Bale's Batman. The plot, too, just keeps the heart racing, and with that extra li'l villain Two Face, we are shown an example of a film that gets multiple villains right. It's gotta be the best superhero film, anyway.
This was the decade I grew up in and for that reason there's a hell of a lot of other films from the 2000s that I adore, but I'll condense it to a li'l handful FOR YOUR READING PLEASURE. In terms of animated movies there's a smorgasbord of brilliance from the lovely bunch at Pixar, with Monsters Inc. in particular sticking out as my favourite of the lot, being the closest to the top spot; The Incredibles, Ratatouille and Finding Nemo also hold special places in my heart and are just a few of the many examples of the greatness of this legendary studio. There's also the fantastic Spirited Away, a special piece of cinema with possibly the most beautiful animation I've ever seen, tonnes of weird and wonderful little things and an intriguing story to keep it interesting and entertaining.
On a totally different note, there's the little known New Zealand comedy Tongan Ninja, which won the Comedy category, but I thought should get another mention just cuz it's that good. I would have also mentioned The Lord of the Rings Trilogy here, but that got higher honours than merely a decade category, so instead I'm gonna give a special mention to my favourite Christmas film, The Grinch. Always a tradition to watch it on Christmas Eve, The Grinch never fails to make me feel all fuzzy inside with all its wacky ways.
Jade.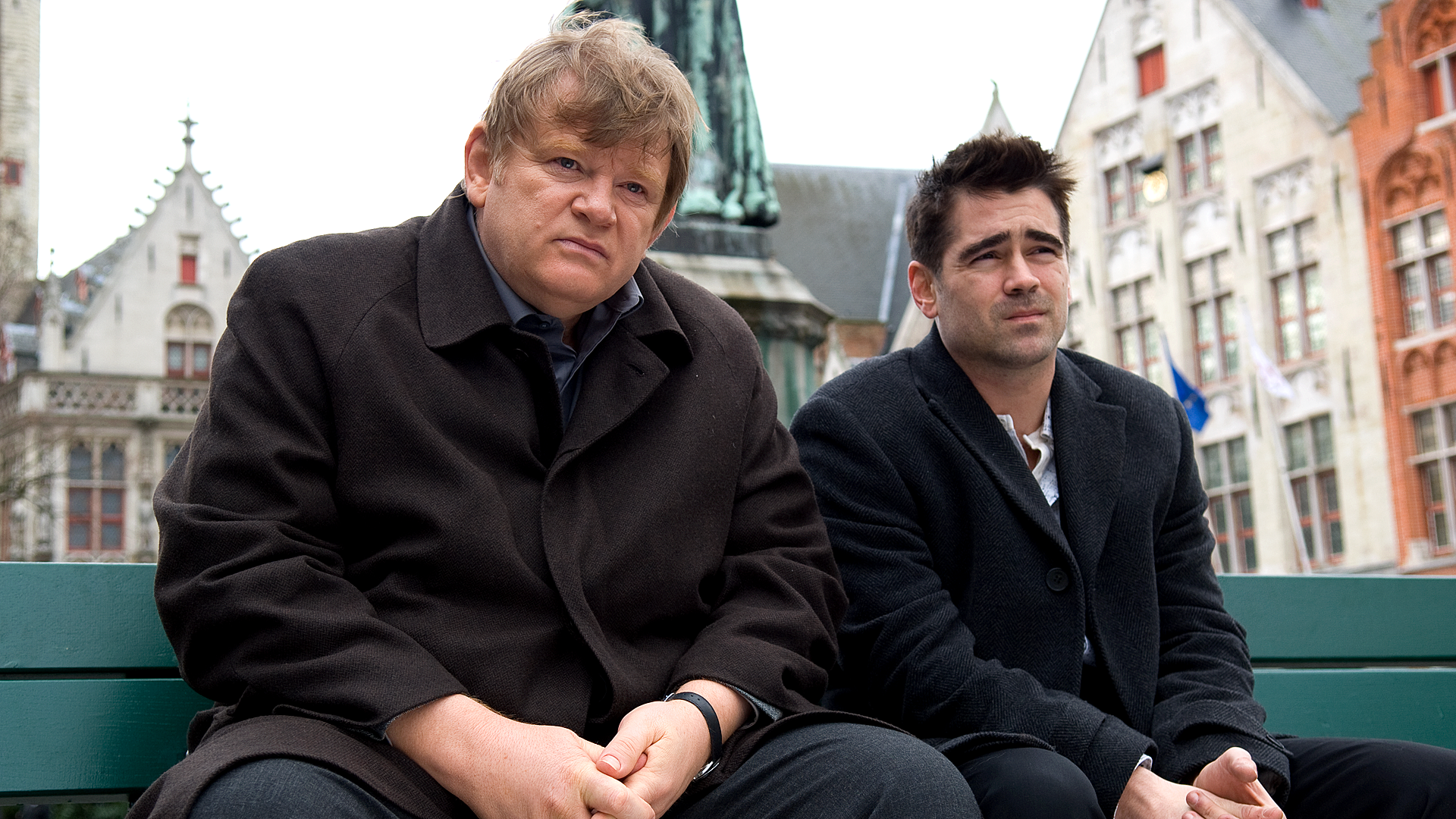 In Bruges (2008)
I recommend In Bruges to anyone who would listen. Two hitmen on the run after a botched job, reluctantly sightseeing in Belgium, getting in fights with Canadians, and race war debates; what's not to like? Like all McDonagh's works, it has all the makings of a masterful black comedy – dark wit (of course), tragedy, and shocking morbidity.
SteveForTheDeaf.
Brick (2005)
Great dialogue costs nothing. This is the secret all budget filmmakers should learn in class 101. Brick is a rich, sumptuous, genre-twisting movie with a tiny cast, tiny sets and an incredibly good screenplay. Take the words of a gumshoe detective noir, and set it in a 21st century high school. There are still dames to kill for, gangsters and a hard luck schmo taking his beatings from all sides. And yet… it looks like Dawson's Creek on downers. Genius.
Eternal Sunshine Of The Spotless Mind (2004) – I don't think you have to have lived a couple of different lives before Eternal Sunshine resonates with you. However, as a guy who has left it all behind on more than one occasion, this film cuts to the very core of me. Jim Carrey proves he can do subtle and Kate Winslet is incredible. The in-camera effects are a delight and the soundtrack even made ELO cool — for a short while.
The Departed (2006) – All the tricks learned on Goodfellas and Casino get a 21st century remix in Scorcese's pounding Boston crime do-over of HK classic Infernal Affairs. Jack's back on the list, DiCaprio and Wahlberg spark off one another like acting heavyweights about to go ten rounds and Dropkick Murphys become a household name with the Shipping Out To Boston sequence.
Memento (2000) – I watched it twice in a row at the cinema. I was so blown away by the twists, turns and verve of Nolan's big moment. When I got the film home on DVD, I played it over and over marvelling at the clever disregard for narrative and the chilling reveal posted from so early on. We have seen Nolan do superheroes, magic, dream sequences, space operas and WWII since. This is still the best rollercoaster ride in his theme park.
Star Trek (2009) – Back when it had been over 20 years since a decent Star Wars movie and almost as long since a decent Star Trek one, JJ Abrams gifted the world the original (and still the best) Star Trek Universe back to itself with renewed vim and youthful vitality. The casting of Chris Pine as a young Bill Shatner could not have been more perfect. *stares at Disney with furrowed brow*
KeepsMeAlive.
The Lord of the Rings (2001-2003)
EclecticMusicLover.
Little Miss Sunshine (2006)
Elliot.
Lost In Translation (2003)
A sublime, beautiful, thoughtful and funny film about two human beings who cross paths in a Japanese hotel – one is having a bit of a mid-life crisis and the other is young and completely lost in herself. They also happen to be played by Bill Murray and Scarlett Johansson and the soundtrack is wonderful and this film gets me right in the feels.
Stay tuned for more Best Thangs of All Time!