A hippidy-hop, I love the raps.
Milo.
Abdominal
NOT ENOUGH PEOPLE LOVE THIS GUY. That's evident from the fact that if you Google him, you get a load of pictures of hunky stomachs — eurgh. Regardless of this, this Canadian-native is always entertaining, always on-point and consistently both engaging and ridiculously talented. His friendly, approachable style and almost conversational lyrics make him seem like a regular Joe, until you realise his saying more words a second than a sentient squirrel on coke. His output with Format is the stuff of the legend, he made magic with Fase and his solo record packs choons in like luggage – everything he touches turns to gold.
Jay-Z – A true global phenomenon, Hov's soaring heights might distract from his undeniable skills on the mic. It's said that he doesn't write down his rhymes to prevent theft — if that's so, he's stuffing a lot of awesome into his brain. No one raps, or indeed lives, braggadocio like Jay, he 'bout to call the paparazzi on himself. The Black Album will obviously go down as one of the best rap records in history and, depending on who you ask (i.e. not Solange), he's not a complete dick, which is refreshing.
Q-Tip – And the abstract rapper says… Well, not too much lately, but it's no secret that ATCQ, in their prime, were simply the best hip-hop group ever, and Tip's got a lot to do with that. Arguably the creative force behind the group, the MC's offbeat approach to rap culture opened up a much more welcoming sense to the community, a bit more chill, but still aware. Also, he was on Groove Is In The Heart — WHAT HAVE YOU DONE.
Rakim – It's pretty safe to say that, without Rakim, none of these guys would be here today, or they'd be rappin' a lot differently. Rakim perfected microphone control, there's no argument there. His lyrics rolodex off his tongue like no one's business, telling stories of his own personal hustle with real vividness. However, it's that flow, surfing over Eric B. funky instrumentals, that brought him fame — effortless, easy, endlessly cool.
Chuck D – On the other hand, we've got Chuck D. Sure, he hasn't got the smoothest flow, but he's not making Barry White music at the end of the day — he's a ticking timebomb made of rhymes and action. His lyrics though, hard-hitting and real — he's public enemy number one, that's all there is to it.
Reuben.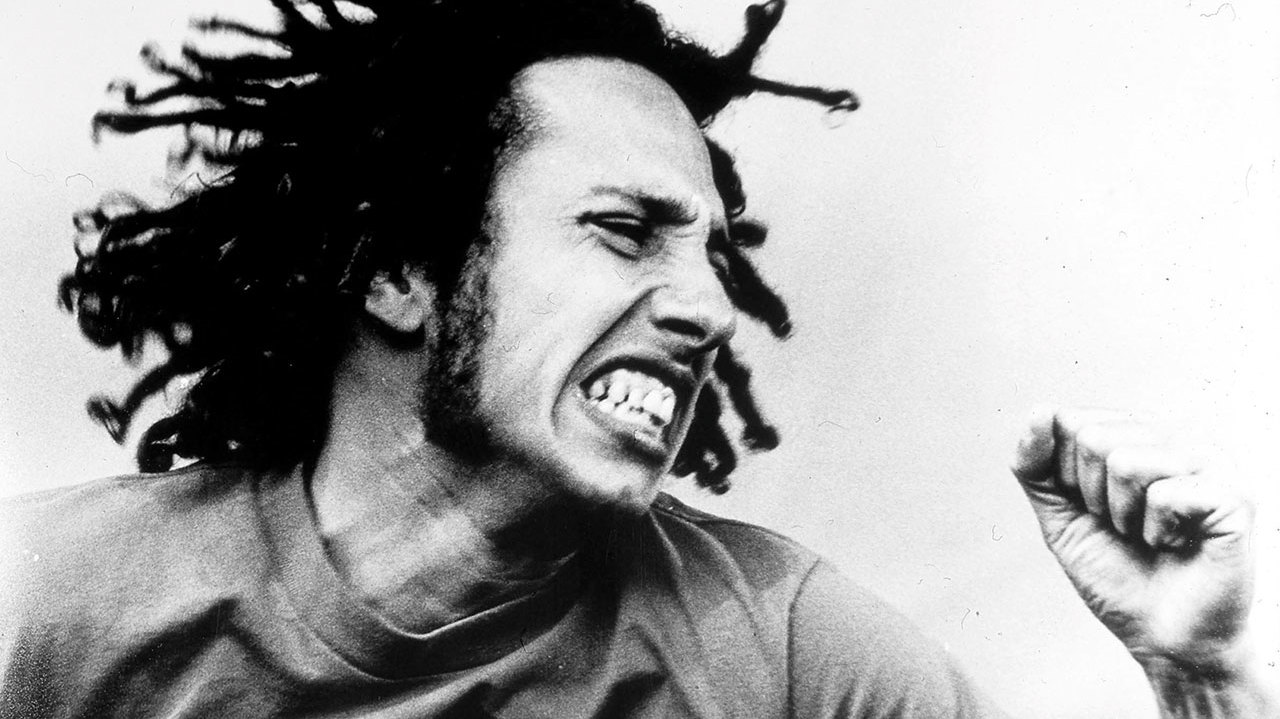 Zack de la Rocha
This angry little man brought the urgency to the fore in Rage Against the Machine, with his huge energy, stage presence and not least, his rapping ability. He stands today as one of the only great rappers of rap-rock/metal, managing to meld his rhymes and poetic protests with rusty riffage and quick tempos, busting speakers and keeping people woke the world over since 1992. It's his incredible delivery and aggression like a perpetual punching of the chest that makes it, but his lyrics are awesome too. Let's put it this way, I think communism could never work. But this guy rapping over those sick riffs makes me temporarily hate everything about society and idolise Che Guevara. This guy put music and activism together and did it right. Of course, he was helped by Tom Morello and the bunch, he couldn't have got anywhere without them, but he was the real flagbearer.
Q-Tip – This guy is so damn chill it hurts. And as Milo said, he's aware, incredibly so, in fact. He's a refreshing and creative force, mixing light and dark humour, still taking a look at social issues and opening up perspectives — he's also got a unique and understated approach, which I'm a big fan of. Q-Tip and his chums in Tribe basically singlehandedly got me into hip-hop as an entire genre.
B-Real – Milo's covered a good base of rappers which I also like, but scarcely know well enough to credit in the same vein. B-Real, for all his disappointing crapness in Prophets of Rage, is an absolute classic rapper. Before I got into Tribe most of what I knew of hip-hop was Insane In the Brain – his raps there are ICONIC.
EclecticMusicLover.
Eminem
Jade.
Zack De La Rocha
Zack de la Rocha is my personal favourite rap machine. Disavowal may follow, given the massive talent in the rap community. But the Rage Against The Machine lead is an outstanding musician, lyricist, and activist all the same.
SteveForTheDeaf.
B. Dolan
He's full of fresh surprises and humour over a decade into the game. Kill The Wolf is a superb album and his work with Sage Francis on Epic Beard Men keeps things fun and frontin'.
Nas – Illmatic might be the greatest hip-hop record of all time. He's been responsible for several classics and brought his Dad along for the ride. Nas gives good guest spot too, be it on DJ Shadow's Systematic or Beastie Boys' final album.
Chuck D – Yea boi! – Chuck was the rapper who blew me away most when seeing a live show. He delivers bars like they're guitar riffs. Public Enemy live is heavy AF. Check out Black Steel In The Hour Of Chaos if you don't believe me.
Immortal Technique – A true underground legend, 'Tech can chill you to the bone with the horror stories of the streets like Dancing With The Devil or throw a boastful party on his 'day off' like he does on Freedom Of Speech.
Kano – Local lad done good. Kano is the UK's finest rapper. Made in The Manor proved that. Six years away from 2010 to 2016 and he came back with an epic record. Stormzy and Skepta would agree with me.
KeepsMeAlive.
Chali 2na
Stay tuned for more Best Thangs of All Time!