Milo here.
And so, 2018 is behind us (well, it's behind you, I'm writing this in December), and we're bollocks deep in the end-of-year roundups. We've got some lovely stuff coming up but I figured we'd kick things off with a look back at the year in bangers and tracks. I've been keeping tabs on the best songs this year, so I can go through and give you the best of the best of the best. There's a Spotify playlist below, with a nice bit of commentary here to give you the immersive experience — I know, boat being *pushed* outtttttttt.
https://open.spotify.com/embed/user/21egecyr4a2bhboqsbdg3oira/playlist/2ur7UxnHGQQF0igArXPz6N
January.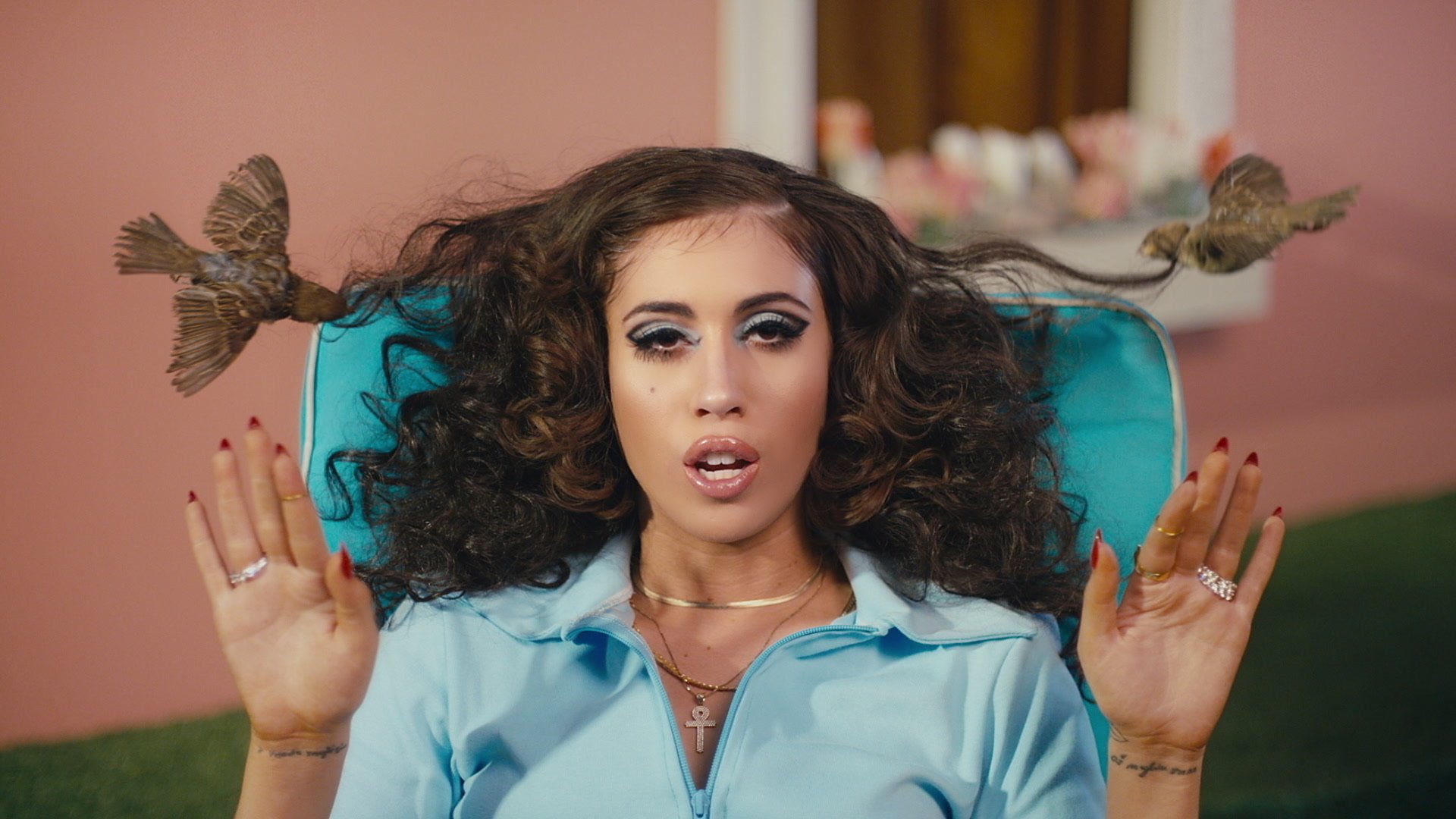 She Evil (Ft. Fred Schneider) – Jinkx Monsoon – As much as I love drag, drag music is usually not too great. So imagine my surprise when this pop rock bop hit my ears as the first great song of 2K18 — Fred Schneider's always a big plus though.
Mannish Boy – Jimi Hendrix – While the *wobbly* artwork put me off originally, Both Sides of the Sky was a decent Hendrix collection, with this Muddy Waters cover standing out; solid grooves and transcendant riffing galore.
Condemned To The Gallows – Between The Buried & Me – The first snippet of BTBAM's solid two-parter effort Automata I, this track hits every prog metal sweet spot you can imagine, with chunky guitars and a real nice ethereal edge to it.
Pussy Tower – Starcrawler – While lead single I Love LA was released in 2017, I had to pick something from my early year obsession Starcrawler and their debut album, with this gloriously vulgar ditty hitting the mark every time.
After The Storm (Ft. Tyler, the Creator & Bootsy Collins) – Kali Uchis – The first complete banger of the year, this smooth-like-butta R&B tune mixes gorgeously hazy production with a laidback funk and positive outlook on life — what more could you want?
Anything Goes (Ft. Abdominal) – Andy Cooper – Two of my favourite MCs of all time coming together to basically compete at how much they can fuck my head up with lightning-fast raps, over a funky-ass beat — hip-hop is alive and well if you know where to find it.
February.
All The Stars (Ft. SZA) – Kendrick Lamar – One of the few Top 40 singles I can recommend this year, Kendrick proves he can do little wrong with this highlight from the Black Panther soundtrack. The atmospheric production and nocturnal grooves make this one not to turn off the radio for.
Nameless, Faceless – Courtney Barnett – Not that I am fit to judge in the slightest, but the chorus on this garage rocker hits a very succinct feminist point, with a bone-dry wit that Barnett is known for, pitch perfectly.
LOLSMH – Earthgang – A song that I love more and more with time, despite it's excruciatingly cringey title, this alt-hip-hop track is simply stunning, with great flows and Tyler-esque production that I just adore.
Make Me Feel – Janelle Monae – Is Prince back?! 'Cus you coulda fooled me with criminally funky lead single from Monae's critically-acclaimed Dirty Computer. An 80s-inspired R&B banger about bisexuality (two things I LOVE), I mean, it's just the best.
Big Smile – Turnstile – 2018's hardcore heroes Turnstile may have a greater first impression than staying power, but this rager is all headbanging glory. It's standout riff power makes it a cut above the rest on Time & Space.
March.
SPORGNSM – Superorganism – A highlight from this electo alt-pop's excellent debut, I love how their trademark cacophony of sounds come together here for one of the sweetest melodies of the year.
Party Mindset – Andrew W.K. – What started out as a joke between me and Reuben (don't need *a* beach) has become unashamedly one of my most feel-good songs of the year. The tongue-n-cheek power rock delivery may need a pinch of salt, but it's glorious once you get rid of the hangups.
Wide Awake! – Parquet Courts – These indie punk badbois released a solid album and, while songs like Tenderness really hone their sound to a T, it's the funky injection in the title track that stands out.
Over and Over and Over – Jack White – Guitar god White made his triumphant return this year, with yet another iconic riff (it's like he's a good songwriter or something). It's a solid rock song, for solid rock lovers, In album full of experimentation, this is your fuzzy safe haven.
Captain Brunch – CZARFACE & MF DOOM – Best Hip-Hop album of the year? Most probably. The pop culture references here, with the wicked instrumental, make this an old-school throwback to break ya neck to.
Flying Waterbed – Dr Octagon – Speaking of old-school throwbacks, Octagon's return was a welcome hit of nostalgia, with some solid tunes along the way. The glitzy production and triumphant horns keep Kool Keith's absurdity afloat on a track perfect for lazy Sundays.
April.
Juicy Socks – Cherry Glazerr – We all know I love me some Glazerr and their surprise-drop here hit me like a hit of coke, with that familiar smack of indie rock goodness that I loved from Apocalipstick.
Nothing Compares 2 U – Prince – Finally! A song that I cannot originally stand from Shuhada' Davitt, brought to glorious life by the Purple One. I adore his rendition of this track, a true 80s power ballad, unearthed for today.
I Want To Hold Your Hand – Melvins – Who'd've thought that this early Beatles cover from Melvins would be the best cover of the year? I feckin' would've, because it's as awesome in concept as it is in execution — double drummers for life!
Science (Gone Wrong) – <tracknotfound> – One of the best tracks this year, this angsty, grungy alt rock song beams with raucous energy, heavy bass work and pounding drums. Toe-tapper or full moshboi, you'll be moving to this one.
Blaze Away (Ft. Roots Manuva) – Morcheeba – Another great track from the trip-hop legends, it's the Roots Manuva that makes this one amazing, if not for the slight confusion in his voice when he says his name in the intro (try to unhear it).
May.
This Is America – Childish Gambino – While the video has every critic and their nan (including me, ngl) have a nice padge-pull about the *SYMBOLISMMMMMMMM*, the fully-unique take on the political rap music is heavy, funky and chill throughout, making it a real untamed beast of a track.
One Point Perspective – Arctic Monkeys – As a lifelong Monkeys fan, I'd be lying if I said Tranquility Base Hotel & Casino wasn't a bit of a disappointment. That said, there were a few high moments, this being the best, with Turner's croons hitting the right mark and bass being nowt less than bootiful.
Black Paint – Death Grips – Taking no prisoners, Year of the Snitch is one of the year's best and most intimidating releases, with tracks like this proving why. Ugly samples and violent punctuation, it's a murder of a song.
God Break Down The Door – Nine Inch Nails – From Bowie to drum'n'bass, Reznor's influences on Bad Witch's lead single are packed in there tight, with the industrial sound still peeking through in the warbling snyths and gritty bass.
Kerosene – Burn The Priest – Lamb of God's 20th anniversary ode to hardcore had it's great moments, this Big Black cover stands out, however. The crossover thrash elements give this song are new kind of energy and a heavy twist from the groove metal headliners.
It Ain't Over Yet – Graveyard – Another straight up rock track, this stoner headbanger is riff-power and power vocals from beginning to end. YOUUU GOT A LOT TO LOOOOSEEEE!
Built On Ashes – Zeal & Ardor – One of the most lyrically powerful songs on Stranger Fruit, the blues-metal mix here is less extreme than on other points, but it oozes soul to spare.
If You Know You Know – Pusha T – Litter than lit (boi), this Kanye-produced track is Yandhi's great achievement this year, with the wailing sirens in the instrumental solidifying this in the hall of fame of West's greatest walk-out tracks.
Lake Zurich – Gorillaz – The Now Now is an underwhelming album, obviously. However, this undercover ditty has enough groove and dance power to energise 100 discotheques.
June.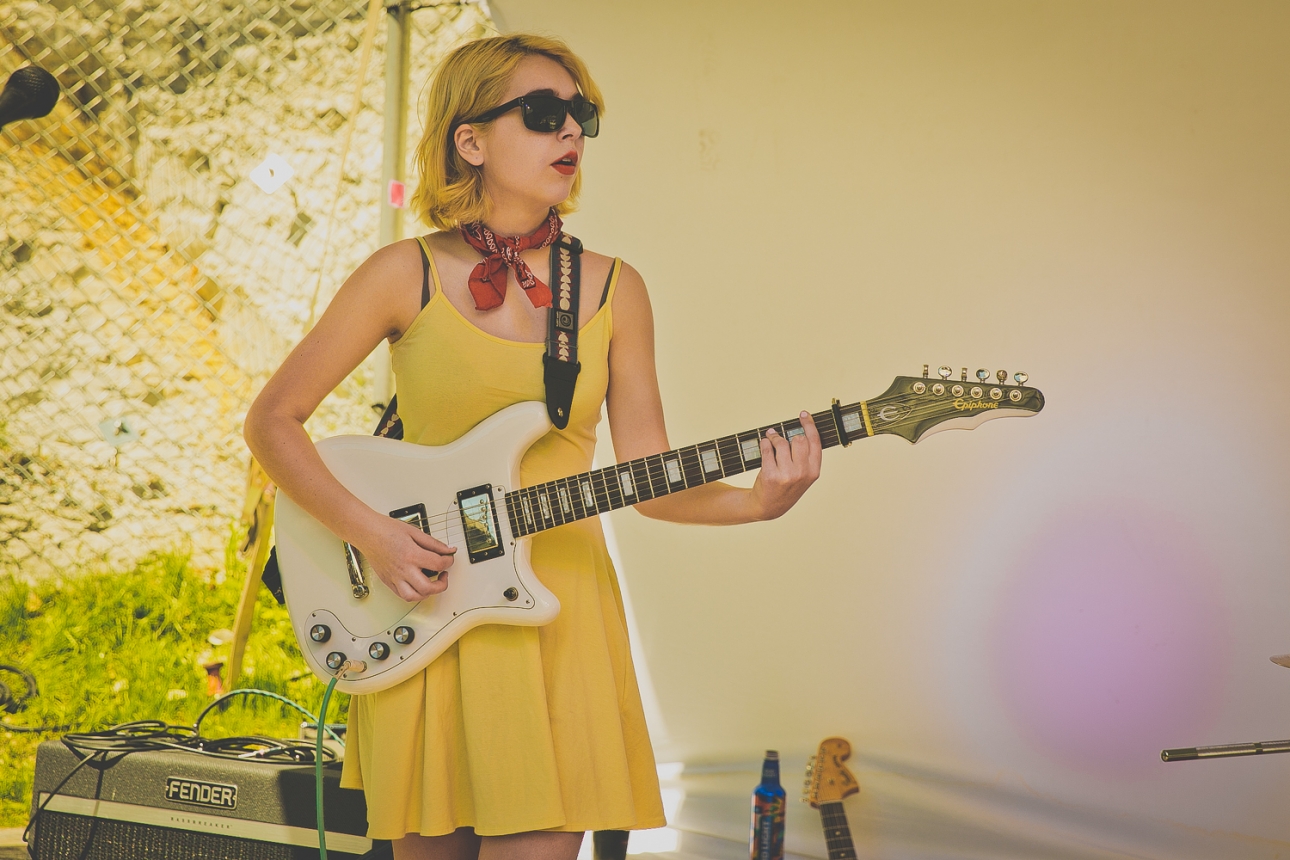 Date Night – Father John Misty – There's a lot to love on FJM's new album, and it was tricky to pick just one song for this list. However, the surreal confidence of Date Night stands out as one of Mr Tillman's most offbeat and entertaining tracks yet.
Full Control – Snail Mail – The crowning jewel on Snail Mail's triumph debut release actually comes in the form of a deep cut, as Full Control's drums rattle away to a cathartic indie rock release.
Like Sugar – Chaka Khan – AWW heeeelll yeah boiiiiii — Chaka is back with one of the funkiest dance songs of the year. The bassline, the drum samples, that old-school production – get up on yo' feet!
Dark Windows – Fantastic Negrito – A memoriam song deserving of such a beautiful person — Xavier takes time from his hard-rocking Please Don't Be Dead to pay tribute to Chris Cornell in a way anyone would be lucky to have.
Get Gone – Mikaela Davis – The harp-led funk song you never knew you needed, this track from Davis' debut Delivery has a bluesy attitude and offbeats arrangements for ya needs, as well as dreamy atmosphere of COURSE brought on by the aforementioned harp.
Apeshit – The Carters – While Queen Bey is a fucking icon and I will hear none otherwise, this song is at least 70% here because of the "scoot scoot scoot"s.
Street Fighter Mas – Kamasi Washington – Washington proves yet again to be the flagholder for jazz in this Kendrick-Lamar-sample centric age for the genre. This slow-building, atmospheric single is made by the man's virtuosity of the saxophone, as well as being a masterpiece in mood.
Vilia (Take 5) – John Coltrane – Interestingly enough, we also had a new album from one of jazz's greats in Coltrane's Both Directions At Once. This cut dabbles equally enough in bouncy lounge timbres and more bebop-tinged improvisation within the middle, making it perfect study music.
How To Shake Hands – Clutch – ARE YOU COOL? WELL I'M COOL. IS EVERYBODY COOL? WELL LET'S GET *HOT*. Best intro of 2018? Possibly. This hit from the hard rockers is heavy, funny and self-aware all at once, with a solid riff and one of Scorpio's finest recent performances.
Nobody – Mitski – Her highly-lauded Be The Cowboy record stood out to me for two main reasons; the charismatic vocals and seamless blending of loads of genres — here is the epitome of that.
Solara – Smashing Pumpkins – Not really a huge SP fan, so I wasn't expecting to enjoy this half as much as I did. The wretched guitars here really echo Zero-era Pumpkins and the drumming is fuckin' wreck-loose — a great grungy smasher.
July.
Voice Of Trespass – Between The Buried & Me – 2018's best metal song by quite a stetch, this cut from the second part of BTBAM's Automata opus is beaming with eccentricity — there are so many elements to this hellish carnival whirlwind that I can't even list 'em.
Satan In The Wait – Daughters – "Some faces not even a mother could love" — this thumping ogre of a post-punk song is brimming with hate and it's nothing less than masterful.
Dark Saturday – Metric – I've been disappointed with Metric for the past 10 or so years. However, though that trend went un-broken with Art of Doubt, the lead single from that album is easily their best song in years, with rock guitars and poppy synths balanced perfectly.
Potato Salad – Tyler, the Creator & A$AP Rocky – Even when he hasn't got an album out, Tyler is still releasing the best hip-hop of the year between this and OKRA. The bars are so good that I actually enjoyed Rocky for once — that is a STATEMENT.
Samaritans – IDLES – I cannot wax about this song enough. YOU MUST LISTEN TO THIS SONG, it's basically perfect.
Switch It Up – Denzel Curry – TA13OO did what I thought was impossible for me, make trap rap interesting and engaging. Curry's charismatic delivery and gift for hooks is defined on this hardcore-tinged banger.
Cousins – Beanpole – Are you aware of Beanpole? This long-dead Primus offshoot had their songs compiled and released for the first time this year. It was weird and, of course, includes a song about inbreeding — it's great.
August.
God = Dog – Behemoth – Black metal's resident angsty bois are back with their first release since the genre-defining The Satanist. This boldly titled lead single seldom holds back, with machine-gun pedal work and Nergal spouting blasphemy as only he knows how.
Big Bushy Moustache – Jake Shears – Another unexpected hit of my year, the Scissor Sisters singer's ode to tea-strainers everywhere is funky, fun and exceedingly well-groomed.
T69 Collapse – Aphex Twin – Let's talk about Richard D. James and how, 25+ years into the game, he continues to be the most exciting thing in electronic dance music. This song, and correlating video, are beyond words.
September.
Nothing happened. oops.
October.
Gods – Nothing But Thieves – I didn't think NBT's new EP was gonna be great, to be honest. Boy was I wrong, with this paranoid cut hitting the top tier of tracks, easily at home with the best of Broken Machine.
Merrie Land – The Good, The Bad & The Queen – It was all too possible that this supergroup's return would be the equivalent of Albarn's drunken speech at last year's Brits, but it was alright. This track, however, pulls the national identity crisis we Brits are suffering on the carousel for reflective ride.
All Out Life – Slipknot – Masked and asking for it, the 'Knot have returned to form this year with a song reminiscent of earlier heaviness — a welcome reversion, of course.
November.
Hollywood Ending – Starcrawler – Very nicely bookending my yearly listening, Starcrawler, hot off their debut, released absolute banger of a rock song — echoing 90s echoes of the 70s brilliantly. It's their best song.
December.
Oops, nowt happened here neither.
So that's the it of it. Obviously, this ain't the be all-end all playlist, so do comment you favourite tunes below. If you want of course, I don't control you.
Lots of hugs, kisses and lacerations
Milo.