Yo, this be Reuben. Howdyado, long time no see, oioi, etc. Christmas is officially over (and has been for three days *GASP*) and I'm a sad li'l boi, but at least I'm writing something for ya so you won't be sad too. Only joking, you'll be distraught once you're finished with this.
Anywho, I thought I'd weigh in on all the 2018-roundup-ing Milo's been doing with my own and on nothing other than TV, gosh darn. Essentially, I spent a lot of 2018 watching TV, probably more than usual, and I'd like to keep some sort of record of it — maybe I'll start a regular TV series this year, who knows… But yeah, the only rule with this article is that I watched it in 2018, and whether or not it was first shown in 2018 doesn't matter. Oh yeah, and there won't really be any order to it, but I'll give em individual ratings out of ten, so here we go:
---
Scrubs (NBC/ABC – Season 1-8, 2001-08) – 10/10
Yes, yes, this made an appearance in my all-famous top fifteen TV shows article that you obviously read and remember well, but only at a measly 14th place after no proper chronological watch through. Indeed, I'd seen Scrubs a fair amount, but I never sat down and dedicated to watching it in order. However, one fateful night in August (I think), my brother stuck on episode 11 of Season 2 at random on NowTV and it all started from there. Fast forward to December, I was finally getting back to Season 1 after finishing Season 8 (9 doesn't count because it sucks), and boy oh boy, what a time I had. The show basically defined my entire year and I don't recall falling in love with a show as much as this since first laying eyes on Peep Show. Turk'n'JD and their merry chums make for what I'd call the best cast to ever appear on a television screen, melding stupid day-dreaming comedy with the day-to-day drudgery of life in the hospital, making for something hilarious but heartfelt — take what Friends does, and make it infinitely better, essentially. For me, watching through its entirety I really felt the characters grow and got worryingly attached to them, even subconsciously trying to steal JD's look while trying to work out whether his arrogance outweighs his kind nature or vice versa. Honestly, to anyone who hasn't yet watched this, get into your nearest HMV before it shuts (may it rest in peace) or hit up Amazon Prime, it'll be hundreds of hours you won't regret.
Atlanta (FX – Season 1, 2016) – 7/10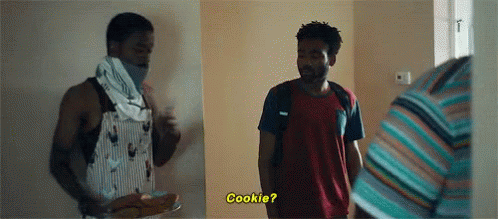 Atlanta was a show that I came into out of a lot of hype, I heard people talking about it for a while so I thought it must be good. I was also convinced that it wasn't a sitcom and it was gonna be a narrative-driven show even after the second episode, but yeah, that was dumb. I feel like it might have been better if it was, though, because the comedy writing was pretty inconsistent, whereas there was more interesting stuff which I thought had potential brewing in the first couple of episodes — problem is, they blew most of their budget there so we had two filler episodes, one of which being crap and one being alright, admittedly. Still, there's a lot of good here, with a neat concept, a great aesthetic and a particularly good cast of core characters. Donald Glover's way too talented for his own good, and this may not be the best example of his work as yet, but it's definitely worth a watch. Stay woke.
Stranger Things (Netflix – 2016) – 9.5/10
The new E.T, Star Wars, Close Encounters, whatever you wanna call it, Stranger Things is the new big thing in sci-fi and somehow it took me two years to watch it. What's up with that? Netflix, that's what's up. We only got it in my house in December. I'd been anticipating watching this show in full since it first came out and surprise surprise, I wasn't disappointed one bit. I'm a sucker for science fiction and if it's written and acted well, a core cast of kids can work really well, adding an element of mischief and fun to the adventure. Super 8 and E.T did it brilliantly in the past, but this thing did it perhaps even better. The Duffer Brothers have created a modern sci-fi masterpiece while at the same time the perfect ode to days of old and yonder — Stranger Things is a phenomenon for very good reason. With this, I learnt the power of the binge, as I've genuinely never been gripped by a show as much as this before; it's a series full of a beloved sense of wonder and fantasy, soaked in character and authenticity. I know I'm not the only one who'll say it, but this is genuinely one of the best things I have ever seen on TV. Well done folks. Gutted it's not on Blu-Ray or the big screen though.
Stranger Things 2 (Netflix – 2017) – 9/10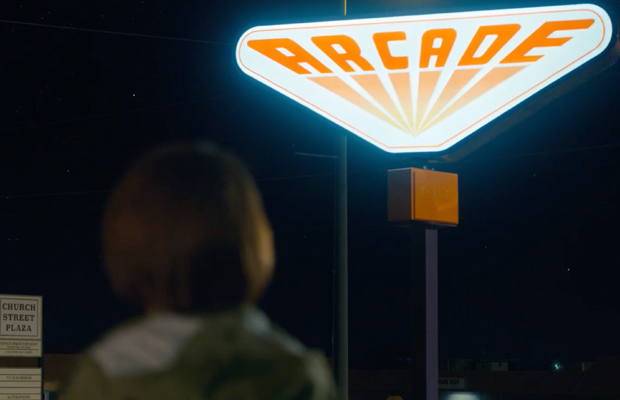 Now, it was always going to be hard to follow up that first installment, and while I didn't quite get that same kick of excitement out of it, Stranger Things 2 isn't that far off in terms of quality and pure watchability. I do have a couple of gripes here though, as I'm not entirely sure how relevant 8's character is to the main story aside from a side-job in Chicago with a bunch of mediocre actors, and the more characters and side-stories that develop throughout it make it a little messy compared to the first series. Still, that's not to say I didn't absolutely love this sequel. Because I did. Stylistically, the Duffers took a leap into some more straight-up 80s fanfare and it works wonders, with some awesome shots and a more lively soundtrack really bringing things to the next octave, while the action is a step above and that halloween aesthetic I can't help but die for — whilst very clearly carrying its influences on its sleeve, the sequel sees the series come into its own. Also, any suspected possible maybe filler that crops up every now and then is well and truly made up for with those last two episodes, holy balls, while if a little less immediately focused than the first installment, we get to know Hawkins better with this nine-episode run and I can't get enough of it. I might actually implode waiting for series 3. Help.
Norsemen (Netflix – Season 1, 2016) – 7/10
Another from the Netflix watchlist, Norsemen's a homegrown Norwegian micky-take of History Channel's Vikings. It's not just a straight up parody, though, the comedy writing is good enough to permit that it's more than that, with the subdued take on the ol' pillagers and rapists working as a unique take, if a little predictable sometimes. When it needs to be serious, too, it manages that well. Still, as well-made as it might be, the joke doesn't stay as funny as it is at first by the time you come to the end of it.
Requiem (BBC/Netflix – 2018) – 7/10
About as mysterious a supernatural thriller TV series you're gonna get, Requiem's one of BBC's better takes I've seen. Thematically dark, dense and genuinely intriguing, modern day England and Wales are tied together here with a knot made by satanic imagery and old manor houses, topped off with a strong lead performance by Lydia Wilson. As much praise as I can give it, though, that only goes for the first four or five episodes. Honestly, for such a gripping trip I expected a far greater pay-off than the ridiculous and frankly kinda rubbish conclusion we got here, so it leaves a sour taste afterwards, which is a huge shame. Still, you might think differently. Worth a watch if you missed out on it at the time.
Detroiters (Comedy Central – Season 2, 2018) – 8.5/10
I genuinely didn't expect to enjoy this as much as I did. I have to admit, I've not yet finished watched the first season, but the second was one of the highlights of my 2018. Detroit's very own Tim Robinson and Sam Richardson put their heads together here to make an ode to the fallen city, making a near-ghost town feel vibrant, up-beat and not-least hilarious. It's loud and it's silly but it never crosses the line and as silly as it is, it's intelligent too. Detroiters wears its passion on its sleeve and you're in for a damn good time if you give it a go. Maybe the adverts they make won't be quite so good though, your take.
Corporate (Comedy Central – Season 1, 2018) – 8/10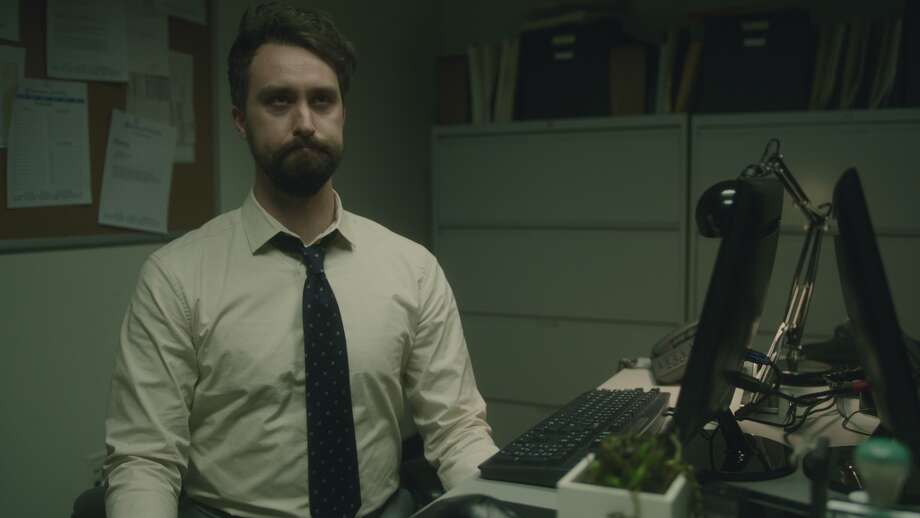 Another surprise piece of quality from Comedy Central, but tonally so different. If Detroiters is happy-go-lucky then Corporate is misery encapsulated. Taking as depressed an approach as your average office worker to his job, Pat Bishop and co.'s comedy here is almost as funny as it feels dooming. Of the two Comedy Central series this is in my opinion the weaker, but it's definitely worth a watch.
The Good Place (NBC – Season 1, 2016) – 8/10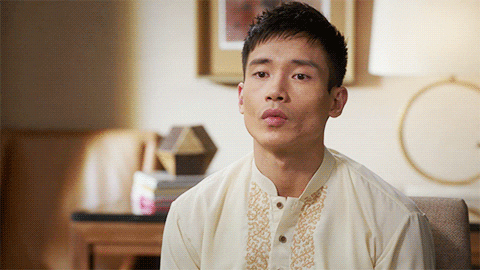 Although I've seen funnier comedy series than this one, and ones with a better fekin' soundtrack, The Good Place is about as thematically interesting as you're gonna find in the sitcom genre. Or, well, you could place it in the fantasy genre, or even philosophical fiction or dystopian (as Wikapedia will have you believe), and that's what makes it so unique. Taking place in the afterlife, Michael Schur's series takes a long look at morality and what it really takes to make a "good" or a "bad" person, something that went over my thick skull for a while but once you get it, it makes it that much better a watch.
Curb Your Enthusiasm (HBO – Season 1-3, 2000-02) – 9/10
"JUDAISM, WHERE ARE YOU?" I hear you ask, echoing Larry David's cries, the hero of our times, a true stallion of honour, kindness and generosity — for whom baldness isn't a burden, it's a style. Need I say more? It's Curb Your Enthusiasm. Step into Larry's world, and be bemused and amused to astronomical levels each by his ridiculous collection of circumstances, whether that's because he inappropriately compliments a kid's package or tries to drug his friend's girlfriend with salty brownies. I can't wait to watch the rest of it.
Disenchantment (Netflix – 2018) – 8/10
Am I the only one who's really into this? Honestly, I wasn't expecting to love this or anything anywhere near it, I expected to think it's alright, considering Greoning and the lads' recent form. And yeah, it's not exactly peak Futurama or Simpsons, but Disenchantment is well worth a watch, it's not just a clone of Greoning's other works. Interestingly, it's narrative-driven, and that alongside the uber silly fantasia kinda world it's set in sets it apart from the rest of the studio's work, and as an entity in and of itself, it's great fun, with a very solid cast of voice actors grounded by genuinely funny screenplays and some damn smooth animation — and animation with a discernible style. Still haven't quite finished the entire series but you get the picture.
Community (NBC – Season 1, 2009) – 7.5/10
I watched this one upon recommendations from my sister and the fact it had Donald Glover in it — also I needed to feel the void left by no Scrubs for a few weeks because it wasn't available on any streaming devices and the DVDs are in like a cage or something, I swear. But yeah, after a lukewarm first few episodes it really comes into its own, a character driven comedy and, set in a community college with a host of differing characters, it's got something different about it. Imagine Scrubs, but not as good. Still good though. Its biggest problem is inconsistency and a couple of irritating tendencies but I reckon they'd ironed them out past series one.
Fresh Meat (Channel 4 – Series 1-3, 2011-13) – 8/10
Another sitcom completely hinging on its characters and their individuality as part of a larger cast, Fresh Meat is a slightly different comedy take on university, let's say. Jesse Armstrong and Sam Bain didn't do quite so good a job with this as they did with their beloved baby Peep Show, but it's an easy watching and sometimes gut-busting take on something that really interests me as an aspiring student, and although it may also hinge on whether you find Jack Whitehall's antics funny or annoying, there's a lot to enjoy here. Don't ask me why I find the "sick man of Europe" joke so funny though.
Silicon Valley (HBO – Season 1-2, 2014-15) – 8/10
I do like a good bit of nerdy comedy, me. Set in the beating heart of America's tech breeding ground, Silicon Valley tales the tale of Pied Piper, a fledgling innovative company of something rather that's trying to get through to the mainstream from a junkie's shared house. Mike Judge, the mastermind behind King of the Hill, Office Space, you name it, and now this. It's a fun watch.
That Mitchell and Webb Look (BBC – Series 1-3, 2006-09) – 8.5/10
Another relation to Peep Show, this one's perhaps like a first cousin, starring Mitchell and Webb (hence the name) — ol' Mark and Jez themselves. While it lacks the same consistency of gut-wrenching funny as its beautiful, beautiful counterpart (which I might be obsessed with, just to warn you), there's a smorgasbord of sketches that reach similar heights of comedy brilliance, and even meta sketches for good measure. Dast Numberwang!
---
So that'll do me for 2018. Well, for TV, anyway. And I know I didn't watch that many new shows *actually* aired in 2018, but hopefully this hasn't been too rambly and you've found a couple of gooduns you haven't heard of or seen before. Or, if you've seen em, let me know what you thought, or, even, what your 2018 was like in terms of the ol' telly.
Bringing redundant opinions for scrollers everywhere,
Reuben.