Yo, this be Reuben. It's been a while, yadayadayada. I watched a lot of TV in 2019. Not all new TV, but more new TV than usual. And t'was a good'un. And, yes, yes, Brooklyn 99 won't be on this list. I spent long periods of the year catching up with the rest of the series. That wasn't the only major release I missed out on, here's them all, what a li'l fool I be:
The Mandalorian
The Witcher
Chernobyl
Brooklyn 99 – Season 6
Watchmen

Now, without further adieu, let's get on with this shall we?
---
10. The Umbrella Academy
Dark Horse Comics' very own X-Men lookalikes made their way onto the small screen this last year, and, while a little hammy and hanging in this list by a thread, I enjoyed it. I've seen better acting, yes, yes, but The Umbrella Academy wears its silliness on its sleeve and had it been much more serious I probably wouldn't have been interested — instead, it's a fun-loving blast of guitar-solos and dumb superpowers, with a, granted, pretty intriguing plot.
---
9. This Time with Alan Partridge
A reinvigorated Alan gets an opportunity of a life-time when This Time's old favourite host falls ill, and he relishes it by instructing Britain on how to effectively beat a child and resuscitate a sex doll while suffering through vegetarianism for one long, grueling week. We even get to see little Alan with the super-imposed face of big Alan. How could he have drawn a detailed penis on his own back!? Indeed, of course he couldn't. This may not have been I'm Alan Partridge grade pure gold by any stretch, but it's still Alan Partridge, and it's still a ruddy good time.
---
8.
Unbreakable Kimmy Schmidt – Season 4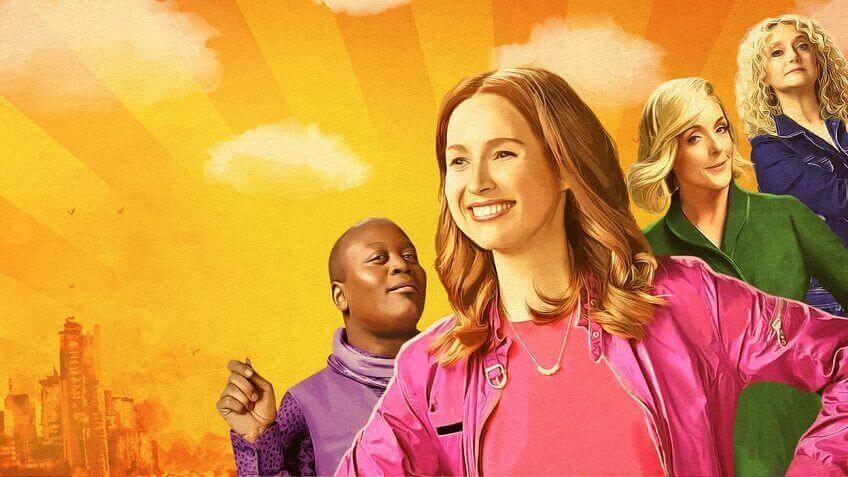 I have to admit, the longer this series went on the more I wondered if I'd actually like it if it weren't for Titus. That made the fact Season 4 was the last all the more gratifying. Still, whether 90% of the reason is Titus and Titus Adromedon alone, Kimmy Schmidt is one of the most refreshing and watchable comedy series of the last decade. Bright, colourful and positive for so many reasons right until the last second, this last Season closed one of Netflix's better investments in a timely and genuinely satisfying manner with one of the strongest endings I've seen in a while.
---
7.
The Good Place – Season 4 (Part 1)
Part 1!? Why on Earth would you do this to us?? Ah, yes. It's not entirely on Earth. Still, good as the mid-season finale was, it was mind-numbingly frustrating to be forced to wait a whole MONTH to see what happens next. Just as The Good Place does, this got me thinking and, really, that's more of a damning indictment of the nature of our consumerist society than the show itself, and, frankly, I'm glad I've been given the chance to stretch it across a longer period of time rather than binge it all in what feels like a fleeting minute. Had this been an earlier season it would have been higher on this list, or even perhaps a full season, as this I think genuinely is one of the best TV series of the entire decade, let alone the year. While the philosophy and ethics lessons are still as effective and fun as ever and time spent with this lot is as rewarding as usual, it can't be avoided that a lot of this half-season was made up of flash-backs and just waiting for a certain character to come back. Still. It's The Good Place. Watch it. Now.
---
6.
Ghosts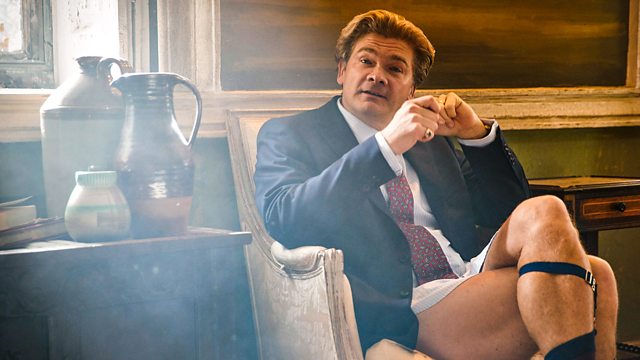 Has Simon Farnaby finally bested his role as a Conker in the Boosh as the ghost of a sleazy 90s politician who died during a sex act? These are the kind of questions we should be asking. The media just won't give it enough coverage… But yes, while Farnaby's ghost is definitely my favourite, BBC's latest from the team of Yonderland and Horrible Histories is a brilliant, ~s p  o  o  k y~ take on comedy and showcases one of the strongest ensemble casts I can remember in recent British comedy, and as always with our homebrewed sitcoms, six episodes just felt far too short.
---
5. Good Omens
A slightly slow start and a small case of the corniness aside, Good Omens is another refreshing and lovely gust of positivity, which is as effective as it is because, as Gaiman puts, "it has a beginning, it has a middle, and it has an end…It finishes. You have six episodes and we're done. We won't try to build in all these things to try to let it continue indefinitely." And a satisfying ending it does have, oh boy. Propelled into holy realms through its giant, far-reaching plot, Michael Sheen and David Tennant's joyful performances perfectly front six episodes of comedy and adventure with at times almost profound consequence. Check out our review!
---
4. I Think You Should Leave with Tim Robinson
Never have I been this wrong on a review. 74/100?? For this?? This is, honestly, gold. Yeah, sure it's a bit rough around the edges. But that's almost the true beauty of this untamed beast, a whirlwind of stupid, stupid and yet more stupid on top of that stupid. Tim Robinson is one of the funniest guys on TV right now and with help from a nice healthy dosage of bone jokes, hot-dog suit car crashes and a case of being so horny your stomach hurts, he's put forward one of the best sketch shows in recent memory. I didn't think shouting and lol random would work this well either. Apparently it does.
---
3. The Haunting of Hill House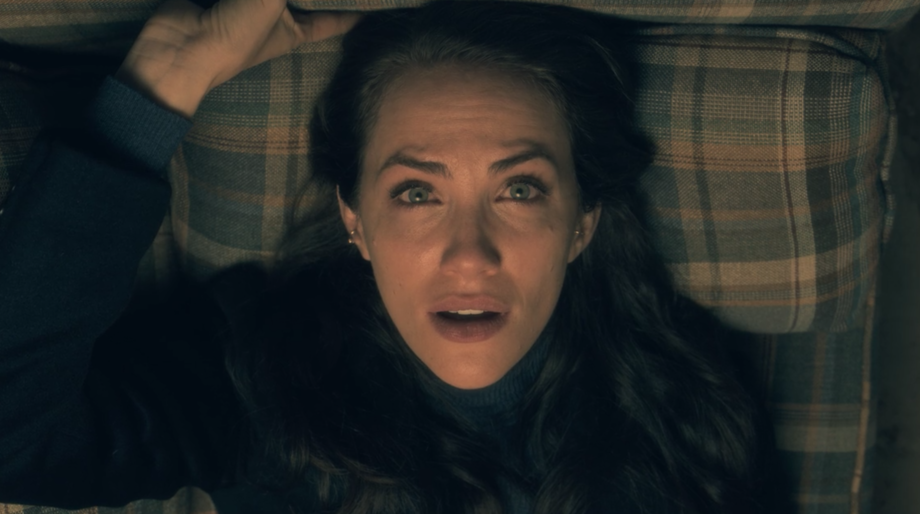 Another series with a beginning, middle and an end, a little bit different in execution though. With a mix-match of actors some of which previously having starred in tripe such as Gerald's Game, Twilight and Ouija and a haunted house angle I've rarely seen done well, you could forgive anyone for not necessarily expecting this to be a masterpiece, especially considering the hit or miss nature of the horror genre. Nevertheless, this ended up as one of the stand-out TV moments of the year and had me hooked from its first flicker to the last. The acting cast surprised me with a collection of strong turns, playing genuinely well-written and realised characters in a plot as terrifying as it is enthralling; a unique take on the haunted house trope and a fascinating exploration of differing fears which to this day linger when I turn the lights off to go to bed.
---
2. Stranger Things 3
"Millie Bobby Brown isn't actually a particularly good actor, is she?" became a bit of a prevailing thought during Stranger Things' latest installment. That doubt alongside a bit of a clumsy pacing job in the first couple of episodes here may have prevented it from claiming the top spot this year, and perhaps told us that it will probably be for the best if the series does end with its fourth Season if it wants to stay fresh and, even, relevant. Even so, this was still Stranger Things, and I love Stranger Things. The fact it's got to no. 2 is a feet in itself, and it did not disappoint. The entertainment value was through the roof once again, and as with any big cinema or TV event, that is by far the most important feature, and holy crap did it deliver there. As the characters have gotten older, too, the Duffer Brothers' tale gone through an adolescent phase of huge internationally involved branching plot-lines, and it's all the better for it. While perhaps still missing that initial magic that original season so confidently flourished, the story is bigger, bolder and more fun than ever and I cannot wait for Season 4, which, hopefully, closes one of the best chapters in modern TV history in the way it deserves to be.
---
Ah yea, some honourable mentions to shove down ya.
Corporate Season 2
Taskmaster Series 8-9
Unbelievable
The Misadventures of Romesh Ranganathan Series 2
Jack Whitehall: Travels with My Father

nUMERO uNO now, only big bois allowed:
---
1. What We Do in the Shadows
It was a close call here as for what would win, some real fisticuffs ensued but I think this Staten Island vampire crew just about came out on top. Any form of continuation of what was so brilliant in the original What We Do in the Shadows film (Taika Waititi big uP) was in fact not only more than welcome but necessary. This time, we are graced with the ever-glorious presence of Matt Berry, the rising Natasia Demetriou who seems to only manage to be in anything good, and Kayvan Novak of Four Lions — oh yes — and all the while behind the scenes Jermaine Clement and Waititi are behind the writing desk and directorial chair, beautiful puppet-masters as they are, to forge what is the best New Zealand-involved sitcom to hit our grateful screens since Flight of the Conchords, a holy chalice of comedy grace seemingly untouchable like a fable of old. They shall conquer Staten Island, and next, the Earth.
---
Disagree with my opinions? Loathe me entirely? Let me know what you thought of TV in 2019 in the comments, boi.
Bringing redundant opinions for scrollers everywhere,
Reuben.