Milo here.
Oh. It's Sunday. This was supposed to be Black Mirror week. Oh. Well. Looks like it's gonna have to be Black Mirror fortnight! Yeah! Black Mirror fortnight it is!
With the transfer to Netflix, Black Mirror's third season felt more Hollywood than it's UK Channel Four predecessors, with it finally being presented to an international audience. Thankfully, the show's quality, and subtle British humour, wasn't lost, and it continued to be a force in TV.
As per, I'll be ranking the episodes in this season from worst to best and there'll be no spoilers, unless stated otherwise, so ya good there too. Boi, am I good to you…
Oh, and if you missed 'em (I know you didn't):
RANKED: Series One
RANKED: Series Two
Men Against Fire (Ep5)
Like many of the weaker Black Mirror episodes, the downfall of Men Against Fire is its distance from now. Rather than presenting technology and a future that feels urgent and looming, which I think makes for a more captivating story. Plus, though it wasn't too "out there", it's military setting and video game-like aesthetic turned me off immediately, feeling too action-oriented, with not enough focus on the story and writing. This led to some dodgy plot additions and a twist I could see coming from a mile.
Hated In The Nation (Ep6)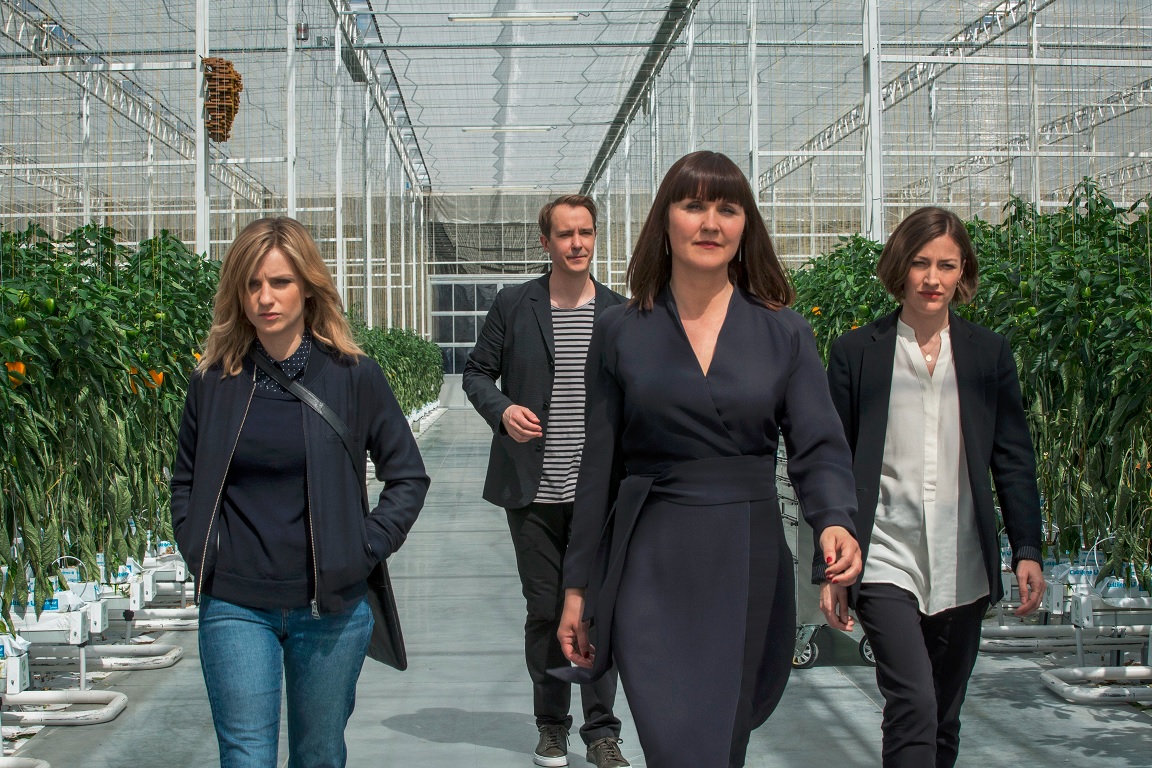 The final episode of Season 3, this feature-length is a really great crime story, while also finding the right mix of sci-fi and realism. The performances here, particularly by Kelly Macdonald in the lead role, were really impressive, as we're invested in this solid murder case with a technologically twisted Black Mirror edge. One of the highest rated eps of this season too, it being so far down the list may prove controversial. However, the length of the story, plus the fact that it doesn't particularly make my jaw drop, did put me off a bit, and no amount of ERROLLLLLL can fix that.
Playtest (Ep2)
Yes, the hypocrisy of criticising Men Against Fire for it's video game aesthetic, and then praising it here, isn't lost on me. No, I'm not letting that affect how I write my article. Suck it, concept of hypocrisy. Indeed, I didn't see the point in giving the aforementioned Men Against Fire a COD-y makeover when the world of gaming was already explored leagues better in Playtest. One of the darkest episodes in the series, the twist of Playtest, while not out of nowhere, considering the context, was played really well, helped greatly by Brooker's writing.
San Junipero (Ep4)
AAAAH MY BABY!! Oh yes, that's right, I'm putting the darling San Junipero not at number one. I know, I'll go tie my noose now. That being said, don't let its slightly lower place misplace my thoughts. Though there was something about the 80s setting that felt a bit "hoppin' that trend", it was written into the story well, as was the presentation of the relationship between the two characters. This is greatly helped by the chemistry between the two leads, whose characters and performances contrast so much yet gel so well. That being said, the sugary sweet ending kinda left me wanting something a litte darker, this being Black Mirror and all.
Nosedive (Ep1)
The opening episode of series 3, it's introduction to Netflix and to much of the world, Nosedive is what I think of when I picture the more "Hollywood"-side of Black Mirror, from its higher production quality to its American stars. While, to my grumpy British sensibilities, this might sound like the show going down the drain, this is totally not the case. The colourful visuals and warped, exaggerated satire of Nosedive has led it to being one of my favourite episodes.
With Bryce Dallas Howard portraying a middler in a world of social climbing, we've got one of the most polished, nigh-on-perfect character studies Charlie Brooker has shown us, with this reality being so close to our own yet so far away.
Shut Up And Dance (Ep3)
OMIGAWD. They f*cking just did it with this one. They just absolutely smashed it. A tale of morality as twisty and turny as the day is long — I haven't a bad word to say about Shut Up And Dance. A gripping story, taking place in the present day pretty much, with a story so eerie and realistic you'd be unsurprised to hear it happen in real life. In the lead performance here, Alex Lawther plays a vulnerable kindness that has you rooting for him all episode long, at the writer's whim completely. As the episode plays out further, pennies upon pennies are dropped and you are just absolutely godsmacked by the end of it. Plus, it has changed the way I hear Exit Music (For A Film) forever.
So that's that. Sorry again for this Black Mirror week spilling into the next week — that's what a lack of pride in one's work and shoddy organisational skills'll do to ya. Be sure to check out my ranking of Season 4 and my Top Ten Black Mirror Episodes coming up in the future.
Lots of hugs, kisses and lacerations
Milo.