Behind every film there's some bozo putting it all together and telling everyone what to do — time to celebrate the best of 'em.
Milo.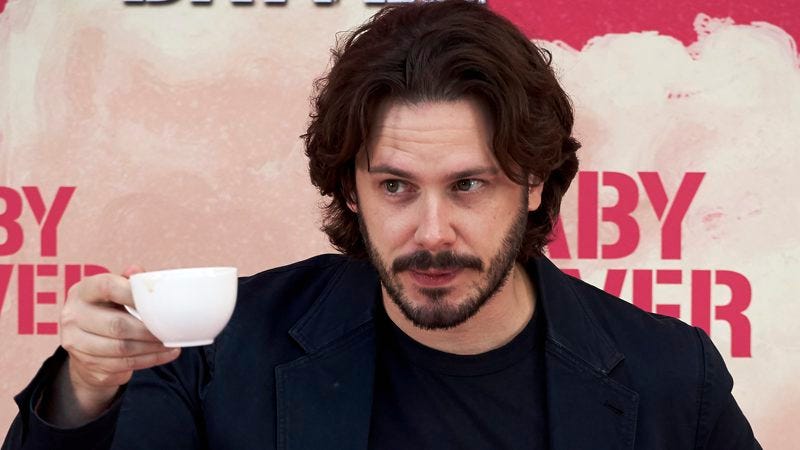 Edgar Wright
what A LEDGE. Someone who's movies I adore so much I almost wrote a critical dissertation on them, I strongly believe that, in terms of channelling films as artistic entertainment (rather than *purely* art, or entertaining art), Edgar Wright is the best director living today. His films are some of the funniest, most action-packed, most visually-appealing, most lovingly-soundtracked, most meticulously-crafted of all time. His early work like Shaun of the Dead and Hot Fuzz remain two of my favourite comedies, his latest, Baby Driver, is one of the most imaginative blockbusters in recent memory. It's Scott Pilgrim Vs The World, my favourite movie ever made, that puts him on this pedestal as my favourite director.
Christopher Nolan – While his visual style is rightly revered, it's Nolan's mind-bending stories and ingenious structuring that lands him here — whether it's the fundamentally boggling Memento and Inception or the twisting of, what should be, straightforward stories, like Dunkirk.
Robert Rodriguez – I love Robert Rodriguez because he's the fan's director. Homage and cinematic-passion ooze out of everything he does. Planet Terror? A timeless classic of giddy and gore, and more than enough to make up for Spy Kids.
Quentin Tarantino – A true auteur, Tarantino is post-modernism in a nutshell. His violent capers transcend genre, while also being loveletters to it. Cultural references litter his movies like body parts and, even when the blood has settled, no one writes dialogue like Tarantino.
Tim Burton – While everyone here has their own signature, Tim Burton's is easily the strongest. Sure, he might've fallen off the wagon a bit as of late, but movies like Beetlejuice, Batman and Mars Attacks go down as some of my go-to popcorn films, no doubt due to the director's unmistakable gothic quirkiness.
Reuben.
Steven Spielberg
It may be seen as a plebby choice, this, but Steven Spielberg is the master of blockbusters. He knows how to entertain, dazzle, and suspend belief as he's brought to our screens some of the biggest slabs of fun in all four Indiana Jones films, and then undisputed marvels of cinema in Jaws and Jurassic Park, amongst a whole cast of other classics ranging from Close Encounters of the Third Kind to E.T. He is a true visionary and I think it's such a shame he's never had a go at Star Wars — although I do not blame him for turning down the hellhole that was the prequel trilogy.
Edgar Wright – Ol' Edgar is a director who has shown so much talent already in his young career and he has so much more to show us. In Hot Fuzz and Shaun of the Dead we have two of the greatest comedy movies of all time, Scott Pilgrim vs the World is a masterful effort, and Baby Driver really shows his attention to detail.
Christopher Nolan – His Batman trilogy speaks for itself — he stands as the only director who has managed to perfectly translate a superhero comic series into a truly masterful movie series. He's also shown his talents with other brilliance such as Inception.
Denis Villeneuve – I think this guy is a visionary too and he has really shown what he can do, particularly with the sci-fi genre, with modern masterpieces Arrival and Blade Runner 2049. I think he also has so much more to give and he really is one to watch.
Peter Jackson – Some could say that this chap is over-reliant on huge budgets and long movie lengths, and perhaps he is, but he did direct The Lord of the Rings trilogy, and for that, he will always be one of my favourite directors, and it is simple as that.
Jade.
Lynne Ramsay
We Need to Talk About Kevin shone a light on Lynne Ramsay, and we are fortunate it did. Her knack for storytelling is unrivalled, even if her works are sporadic. Her masterful films evoke strong emotions with deep introspection into heavy themes of guilt, whether it is portraying a mother's inability to love her own child or a boy's fatal moment of error as in Ratcatcher.
KeepsMeAlive.
Akira Kurosawa
SteveForTheDeaf.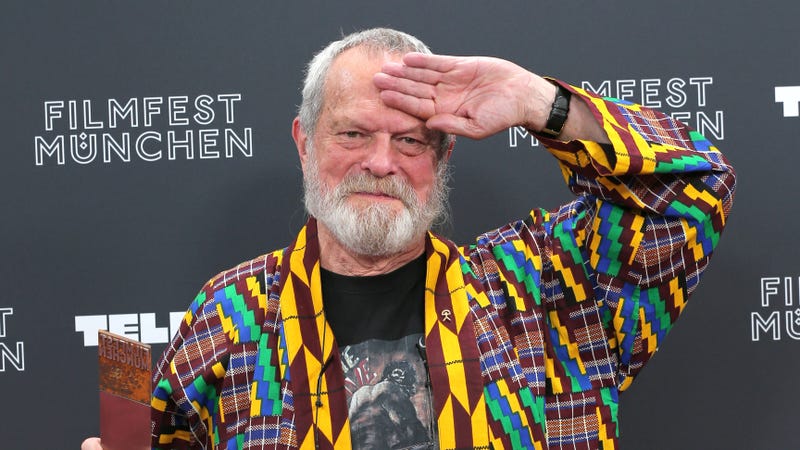 Terry Gilliam
Rich visuals from the gears of the machines that make our lives work are Gilliam's house style. Brazil, 12 Monkeys, Fear And Loathing and The Fisher King all share a junkyard shop DNA. I will see anything with his name connected to it.
The Coen Brothers – From the studied crime dramas of Blood Simple or Fargo to the madcap of Hail Ceasar, Raising Arizona and O, Brother Where Art Thou, these guys can't help but skew things to their special perspective. They can rein it in for True Grit or A Simple Man or cut loose on The Big Lebowski or Barton Fink.
Tim Burton – Burton has one of the strongest personal aesthetics in Hollywood. It is possible to stumble across a scene in real life and think, 'This looks very Tim Burton'. That is if you hang about in ancient woods, looking for derelict grave yards where flying saucers are circling above. Burton is a magpie who sees B-movies as the highest of art.
John Carpenter – The master of getting a lot out of a little, the tighter the constraints on JC's production, the more atmosphere and style he'll wring out of it. Escape From New York and The Thing are his big budget successes. Halloween, The Fog, Christine, Elvis: The Movie and Dark Star show how much he can do with just a synthesizer, a smoke machine and some good wardrobe.
Kathryn Bigelow – Near Dark had dirt under its fingernails and Blue Steel was cold and unforgiving. The Hurt Locker had sweat on the lens and Strange Days smelled of dry ice. Bigelow is an auteur in every sense of the word. She gave us the froth of Point Break and the heft of Detroit.
EclecticMusicLover.
Billy Wilder
Stay tuned for more Best Thangs of All Time!